The plan is to gather up all 122 of the wild horses living in the West Douglas Herd Area. The herd area is just south of the town of Rangely.
>The video above is from September 2021 when the BLM rounded up wild horses from the Sand Wash Basin in northwest Colorado.
The BLM said the purpose of the roundup is to "protect the health of wild horses due to limited water and food sources." They said nearly all the forage and water sources are on private lands adjacent to the herd area.
"The removal of excess wild horses will protect the rangelands and reduce impacts to sensitive animal species and adjoining private properties," said White River Field Office Manager Bill Mills.
The horses will be gathered up starting Friday using helicopter drive trapping, the BLM said.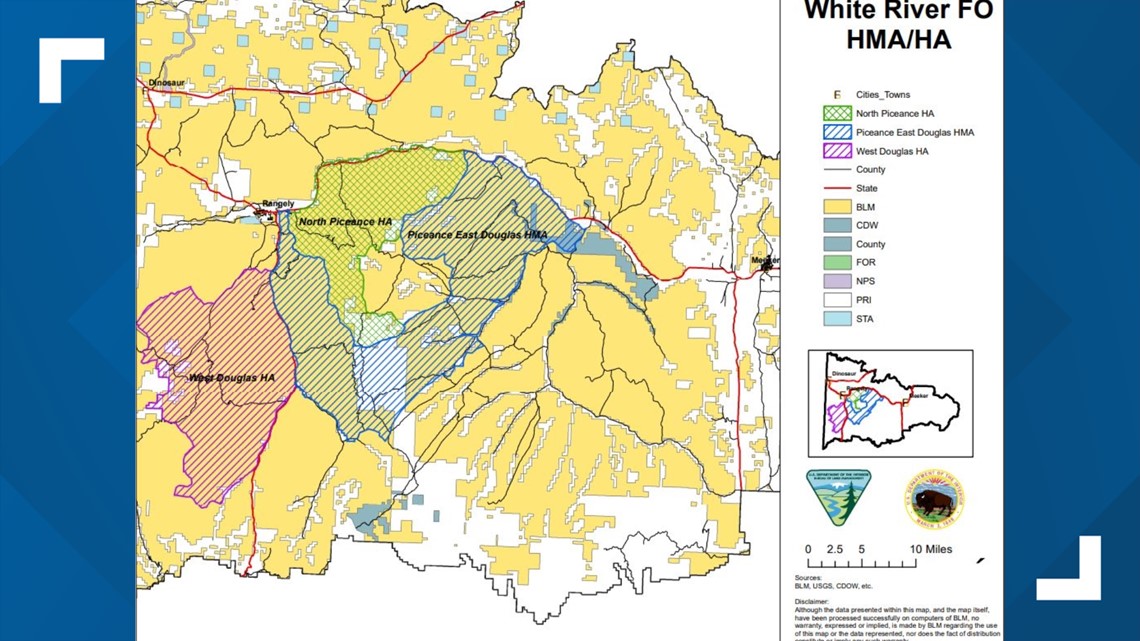 Once the horses are corralled, they'll be taken to a holding facility in Cañon City to be adopted out. Horses that do not get adopted will be cared for in off-range pastures, the BLM said.
The last round up of wild horses took place in summer 2022 in the Piceance East Douglas Wild Herd Area. In that operation, 867 wild horses were gathered up, according to the BLM.
9NEWS+ has multiple live daily shows including 9NEWS Mornings, Next with Kyle Clark and 9NEWS+ Daily, an original streaming program. 9NEWS+ is where you can watch live breaking news, weather updates, and press conferences. You can also replay recent newscasts and find videos on demand of our top stories, local politics, investigations and Colorado specific features.