DENVER — One of the famed felines that roams around Coors Field at 20th and Blake streets has a new home.
Smokey, the oldest of the Coors Field cats, was adopted out by Animal Rescue of the Rockies. While he hasn't officially joined his new home just yet, his family has been selected. The rescue said more than a dozen applications were submitted to adopt Smokey. He has been staying with one of his caretakers since his capture.
Smokey, who was also known as Midnight or Blacky, is more than 10 years old and was beginning to slow down, the rescue said. The decision was made to catch him and let him get acclimated to living out the rest of his days as an indoor cat.
>The video above is from 2022.
"It's not normal at all for a feral cat to become so accustomed to humans that they are able to move indoors, but Smokey's caretakers have provided daily positive interaction with humans for more than a decade, and over time he has truly opened up." said Jenni Leigh, a volunteer with Animal Rescue of the Rockies.
"Nothing about Smokey's life has been normal, and we're very confident he will be safe and happy in his adoptive home," Leigh added. "He has already been enjoying the soft beds, sunny windows and toys at his caretaker's home since she removed him from Coors Field."
Smokey becomes the second Coors Field cat in the last year-plus to be adopted out by Animal Rescue of the Rockies. In July 2022, then-9-month-old Junior was trapped, socialized and adopted by a loving owner. Junior — whose adopted name was changed to Chip — now lives with his cat brother, Dale.
Smokey's adopter wants to stay anonymous, Leigh said.
In lieu of interviews, Smokey's new "team" released this statement on his behalf:

I, Smokey the cat, would like to thank everyone for the well wishes. I am happy to say that I have chosen the position of lead-off catter in a nice Denver home. I feel like I've hit a home run.
I would like to thank the Animal Rescue of the Rockies for placing me in a local home instead of trading me somewhere else, like to the St Louis Cardinals. If you liked my story, please donate to your local shelters, and don't forget to spay and neuter your pets.
According to a tweet thread by Coors Field Cat, there are at least three other felines who call the ballpark home. A team of caretakers have fed the cats and helped to corral them to get vaccinations and other veterinary care for the last 15-plus years.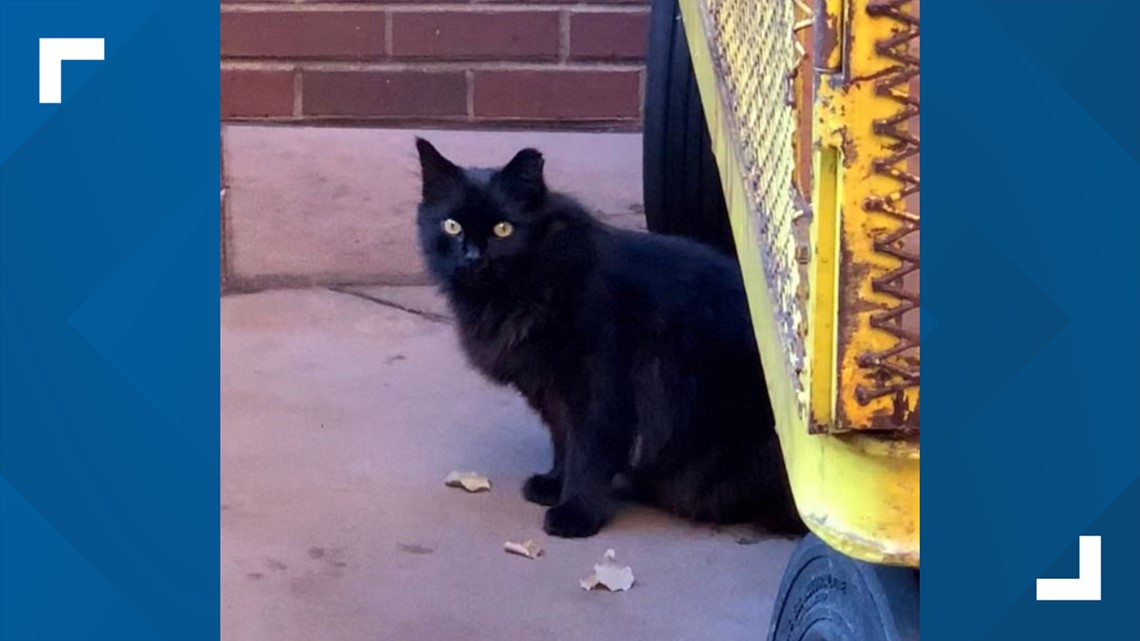 9NEWS+ has multiple live daily shows including 9NEWS Mornings, Next with Kyle Clark and 9NEWS+ Daily, an original streaming program. 9NEWS+ is where you can watch live breaking news, weather updates, and press conferences. You can also replay recent newscasts and find videos on demand of our top stories, local politics, investigations and Colorado specific features.