DENVER — The Denver Museum of Nature & Science (DMNS) has been awarded the largest research grant in its history, the museum announced last week.
DMNS said the research grant will fund work in paleontology across the Rocky Mountain region in the Western United States. The work includes fieldwork to study ancient life and chemical analyses.
A five-year research project will be led by DMNS's curator of vertebrate paleontology Dr. Tyler Lyson, with a multidisciplinary team of scientists. The goal is to understand how and when ecosystems recovered after a major extinction event.
According to DMNS, the project will help researchers understand the evolution of many modern plants and animals, as well as provide insights into the biodiversity crisis currently facing the planet, as ancient extinctions can teach about the extinctions happening today.
The project will span from Sept. 1, 2023, to Aug. 31, 2028.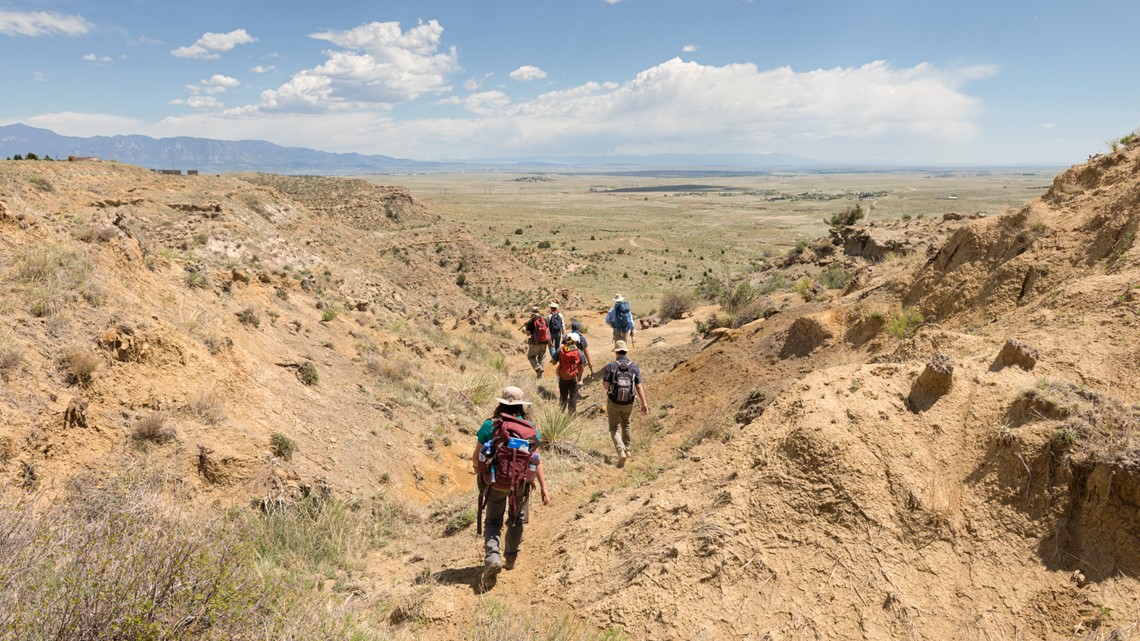 "We are tremendously honored and excited about the opportunities this grant offers our team," Lyson said. "Over the next five years, we are looking forward to building some amazing datasets to expand our knowledge of how and when life on land rebounded after Earth's last mass extinction event 66 million years ago. And we can't wait to share our amazing fossil discoveries with the world."
"We are committed to sharing our discoveries with the world and inspiring people to connect with the natural wonders that surround us," said DMNS President and CEO George Sparks. "This research project will allow us to engage with a global audience, fostering meaningful connections with science, nature and our planet's history."
Collaborating institutions with DMNS
Brooklyn College - City University of New York
College of Charleston
Colorado College
Smithsonian National Museum of Natural History
University of British Columbia
University of Colorado Boulder
University of Oregon
University of Wyoming
9NEWS+
9NEWS+ has multiple live daily shows including 9NEWS Mornings, Next with Kyle Clark and 9NEWS+ Daily, an original streaming program. 9NEWS+ is where you can watch live breaking news, weather updates, and press conferences. You can also replay recent newscasts and find videos on demand of our top stories, local politics, investigations and Colorado specific features.