Matthew Riehl, a 37-year-old veteran of the Iraq war, apparently lured police to his home with a disturbance call Sunday morning, and then "ambushed" responding officers, firing more than 100 rounds of ammunition, Douglas County Sheriff Tony Spurlock said.
In October 2017, University of Wyoming Police began investigating Riehl for threats against the school's college of law, but because his threats weren't directed at a specific person, Wyoming police were unable to make any arrests.
They did, however, reach out to law enforcement in Colorado when they learned Riehl was living along the Front Range.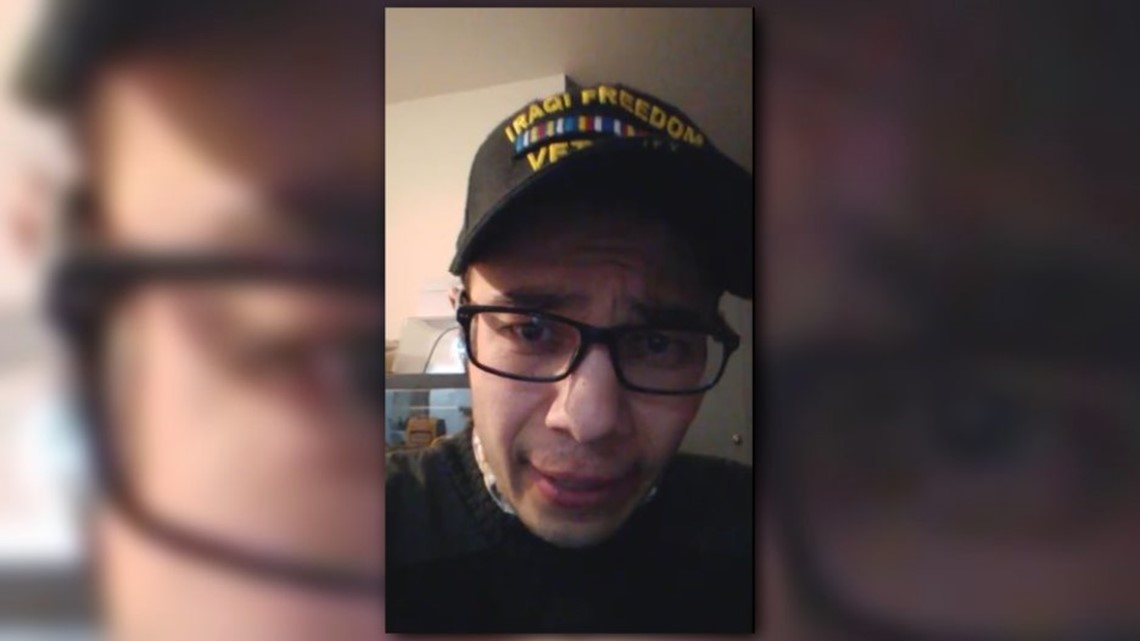 Police first received complaints of vulgar postings on Facebook by Riehl on Oct. 30, 2017, Chief of Police for the University of Wyoming, Michael Samp, told 9NEWS by phone Monday.
The posts were possibly defamatory to college of law professors, including the former dean of the law school, Samp said.
Police also discovered a Twitter account belonging to Riehl with similar, vulgar postings.
Police in Wyoming said all the threats were "veiled" and therefore not actionable under Wyoming State Law.
After the church shooting outside of San Antonio in November, Wyoming police say Riehl posted photos from outside the law school.
While there was no direct threat, he was "certainly implying harm to faculty, students or staff at the University of Wyoming," Samp said by phone.
As a result of these threats, university police posted a uniformed officer at the law school during regular business hours and for special events.
The officer was stationed there until police were able to find out where Riehl was living, which they determined was Colorado as of Nov. 12, 2017.
Due to all of the "red flags" in Riehl's Wyoming case, police reached out to authorities on the Front Range.
On Nov. 21, 2017, UW Police heard back from Lone Tree Police saying they had made contact with Riehl via a traffic stop.
Lone Tree Police told Wyoming police that Riehl "did not appear to be a danger to himself or others at that time."
When e-mailed Sunday evening, The University of Wyoming released the following statement:
The University of Wyoming for several months has been investigating social media posts mentioning the UW College of Law by Matthew Riehl.
UW is cooperating with Colorado law enforcement agencies and defers to those agencies regarding this open investigation.
The university expresses its deepest condolences to the family of the officer who was slain, as well as to all other victims and their families.
Associate Vice President for Communications and Marketing