The lawsuit claims Destinee Thompson, 27, was killed by one of eight gunshots fired by Officer Anthony Benallo while she was driving away from him and other officers in plain clothing who were investigating a shoplifting incident she was not involved with. Rathod Mohamedbahi LLC, the law firm representing Thompson's family, said she was pregnant at the time of her death.
Police initially identified Thompson as a shoplifter at a Target near Kipling Street and Interstate 70. The shoplifter also allegedly threatened people outside the store with a knife.
Officers made contact with Thompson, who was not the person involved in the incident at the Target, at the nearby American Motel, where police said they received reports of gunshots fired.
According to a April 2022 decision letter from 1st Judicial District Attorney Alexis King, who decided the shooting was justified, a witness who had followed the shoplifter from the Target identified Thompson. When officers contacted Thompson in the motel lobby, she walked out to the parking lot and got into a minivan.
"Seconds later, a police vehicle blocked her in, and officers approached her and began yelling at her from both sides and trying to force open the minivan's doors," according to a release from the law firm. "Without any justification, Officer Chris Dennehy pulled out his police baton and violently swung at the passenger window of Ms. Thompson's minivan, shattering it."
"Ms. Thompson was terrified," the release said. "She attempted to back out of her parking space, but police had blocked her exit. Ms. Thompson then drove forward over the curb, towards the road. After she was past the officers and posed no risk to anyone, Officer Benallo opened fire on the minivan. Officer Benallo fired a total of eight shots. Only the final shot struck Ms. Thompson, killing her and her unborn son. By the time Officer Benallo fired the fatal shot, Ms. Thompson had already pulled her minivan onto the road and had driven approximately 25 yards away from the officers."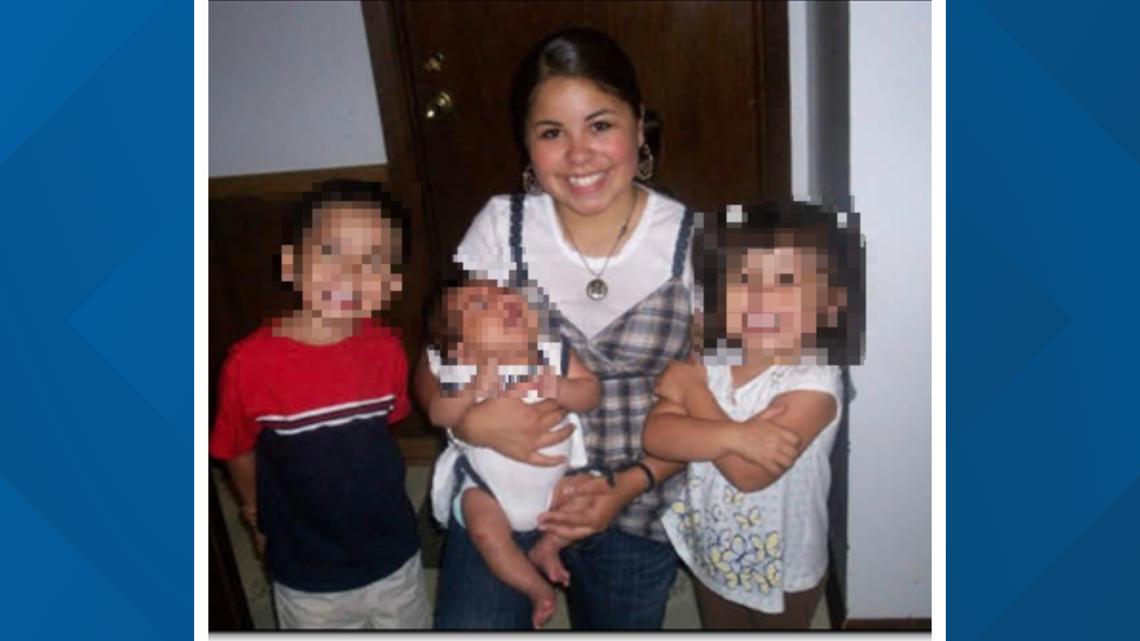 According to King's decision letter, no officers would be charged in the incident after it was investigated by the Critical Incident Response Team.
King said in her analysis that Benallo "had objectively reasonable belief, in that moment, that the plain clothed officer had been stuck down by the minivan and others were likely to as well."
The decision letter says that Benallo, who was standing on the passenger side of Thompson's van and couldn't see one of his fellow officers, had a "misconception" that the officer was in danger when he fired his gun.
Benallo feared that one of the other officers could have been hit or was hit as Thompson pulled forward and hit an unmarked police vehicle and so he fired his gun, the decision letter said. Benallo's "singular focus" on the threat caused him to not notice that the plain clothed officer was not injured.
The decision letter said that Benallo had "reasonable belief" that lesser force was inadequate for the threat posed because of "her failure to comply with commands, and the manner in which she operated her minivan given the proximity of armed police officers."
The letter also said a "reasonable person" would believe deadly force was necessary to prevent immediate harm to other officers.
"There is no evidence proving, beyond a reasonable doubt, that a legally unjustified homicide occurred, no criminal charges can or should be brought against Officer Benallo under Colorado law," the letter says.
The release from the family's lawyers said, "Despite Officer Benallo's clearly illegal decision to kill Ms. Thompson, the APD determined that Officer Benallo took 'Proper Action.' It is time for law enforcement in Arvada to start protecting people and not just the police and their public image. This lawsuit seeks to hold these officers accountable for the murder of Ms. Thompson, find justice for Ms. Thompson's family, and demonstrate to the Arvada Police Department that the people of Colorado have no tolerance for officers who kill without justification."
The lawsuit, decision letter and Arvada Police statement can be read below:

Read the statement from the Arvada Police Department regarding the lawsuit filed by Rothad Mohamedbhai, LLC.
More investigations from 9NEWS:
> Watch 9NEWS original shows, live Colorado news and weather updates, daily forecasts, and sports coverage for free on the 9NEWS+ app on Roku and Fire TV.
9NEWS+ has multiple live daily shows including 9NEWS Mornings, Next with Kyle Clark and 9NEWS+ Daily, an original streaming program. 9NEWS+ is where you can watch live breaking news, weather updates, and press conferences. You can also replay recent newscasts and find videos on demand of our top stories, local politics, investigations and Colorado specific features.