JEFFERSON COUNTY, Colorado — Alex Christopher Ewing – convicted last year of the January 1984 hammer murders of three members of an Aurora family – went on trial Wednesday for the rape and murder of a woman that same month in Lakewood.
The two cases are inextricably linked – occurring six days apart, in homes that backed up to open space, where victims were bludgeoned with a hammer and sexually assaulted.
In the trial that started Wednesday, Ewing, 61, faces multiple counts of first-degree murder in the slaying of Patricia Louise Smith, an interior decorator who was beaten to death with an auto-body hammer in the townhome she shared with her daughter and grandchildren.
A 2018 DNA hit led investigators to Ewing in both long-unsolved killings.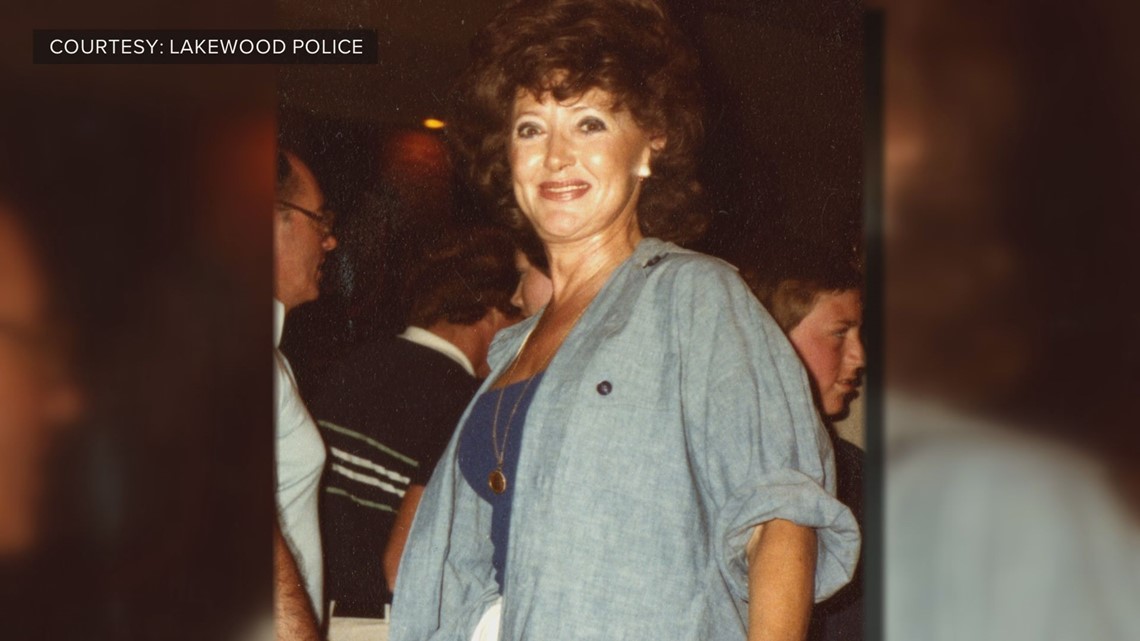 A jury was seated just before 2 p.m.– and prosecutors and defense attorneys laid out competing narratives of the meaning of that DNA, which was extracted from semen found on Smith's body, the carpeting beneath it, and a blanket covering her.
Prosecutor Katharine Decker stressed its presence on and around Smith's body – and the similar finding at the Bennett home, where one of the victims, 7-year-old Melissa Bennett, was sexually assaulted.
"This case comes down to two things – those two things are semen, and similarities," Decker said. "That's because it's semen and similarities that prove it was the defendant who sexually assaulted and killed Patricia Smith on Jan. 10, 1984."
Defense attorney Katherine Spengler, however, stressed that recent testing failed to find Ewing's DNA on the hammer – or on Smith's clothes and boots, which were pulled off her body, and her purse and wallet, which investigators believe the killer rummaged through.
"He did not handle that hammer," Spengler said, as Ewing sat nearby. "He did not tear off her clothes prior to that rape, and he did not handle her purse. Alex Ewing is innocent of the murder of Patricia Smith and he is innocent of her sexual assault."
> Watch the full opening statements here:
Smith, 50, was surprised at home as she ate a lunchtime hamburger on Jan. 10, 1984 – six days before the murders in Aurora of Melissa Bennet and her parents, Bruce and Debra Bennett. The couple's younger daughter, then-3-year-old Vanessa, suffered critical injuries but survived.
An Arapahoe County jury found Ewing guilty of three counts of first-degree murder in the Bennett killings, and the judge in the case imposed three consecutive life sentences – meaning he will die in prison.
Decker, the prosecutor, stressed the many similarities to the Bennett case – which Judge Tamara Russell ruled jurors could consider for the limited purpose of "identity, common plan or modus operandi."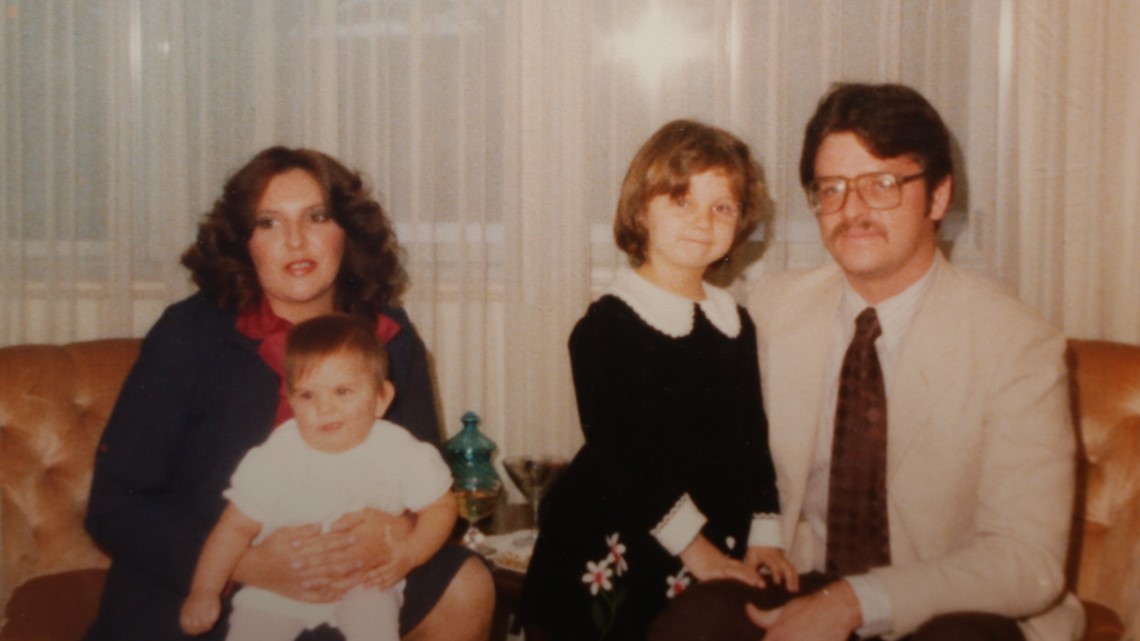 The killer is believed to have entered through open garage doors in both cases. The assailant dumped out and went through purses at both crime scenes. Both Smith and Melissa Bennett – who was also sexually assaulted – were left on the floor on their backs, in similar states of undress, with blankets over their heads and their legs spread apart. And although the murder weapon was never found in the Bennett case, all those who died suffered blunt force injuries consistent with blows from a hammer.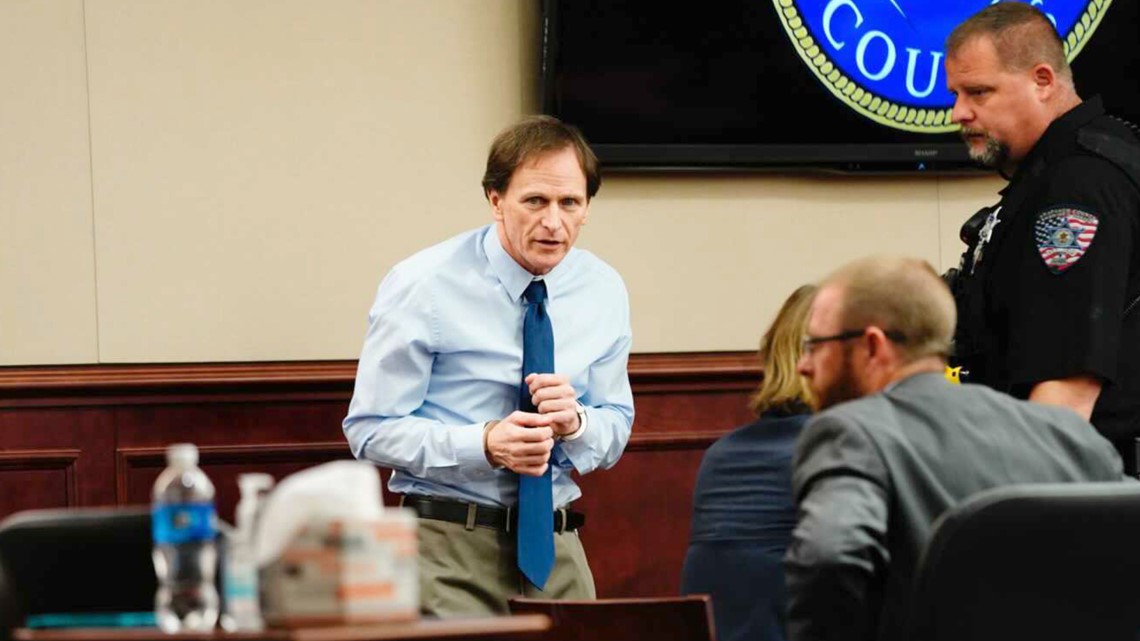 The prosecution's first witness was Smith's daughter, Chery Lettin. She told jurors that she'd come to Colorado in the midst of a divorce, moving from Nebraska with her two young children. Her mother joined them to help her with her children as she got established in a new city.
The evening of Jan. 10, 1984, she told the jury, she first feared something was wrong when her mother wasn't at a park-and-ride waiting for her when she arrived after work.
After calling a cousin, Lettin described picking up her kids and going to the townhome they shared, where the lights were off. She could see a television in her mother's bedroom flickering.
"I thought that was very strange," she said.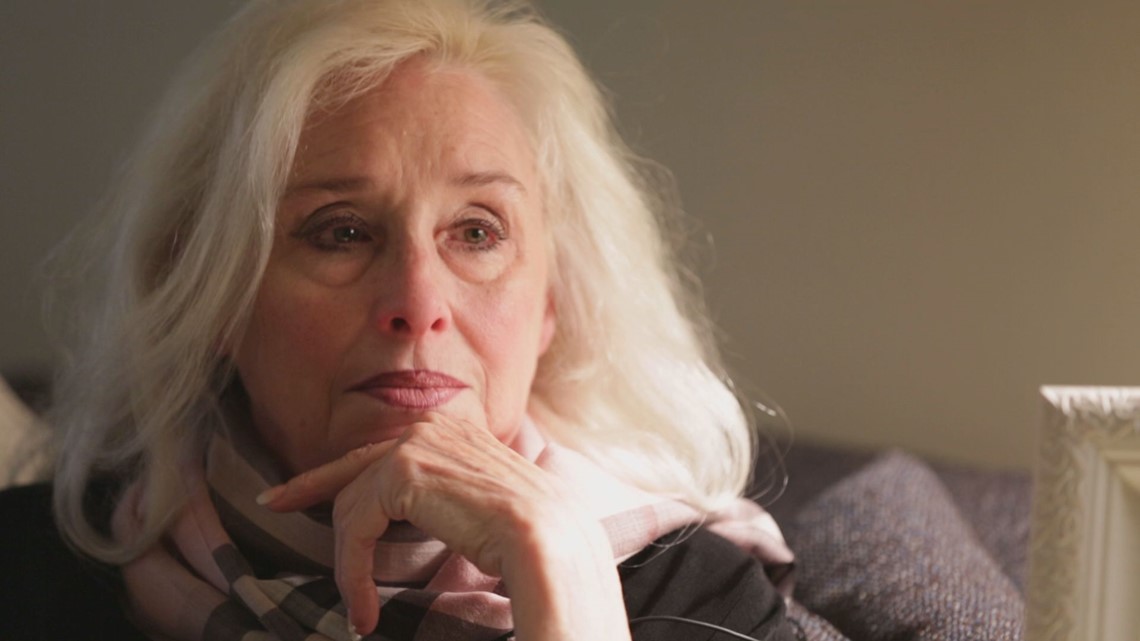 She told the jury what happened next: "Opened the front door, and turned on the light there that was in the entryway, and saw my mother there laying on the floor probably six feet away. … I knew she was dead."
At the time Ewing was identified as a suspect in the Bennett and Smith cases, he was serving a 110-year sentence for a late-night ax handle attack on a couple in Henderson that occurred about seven months after the Colorado murders.
The DNA hit came after Nevada prison officials started taking saliva from inmates and adding their genetic profiles to the FBI's national database, known as CODIS. It was there that it was matched first to the Bennett murders and then to Smith's killing.
Over 12 days in January 1984, someone with a hammer unleashed unspeakable violence in two quiet Denver suburbs — killing four people, beating two others so savagely it was shocking they survived and raping several of his victims.
The story of the assaults, the search for a killer, and the anxiety that gripped the survivors and altered life in the Denver metro area is the subject of a 9Wants to Know investigative podcast.