BOULDER, Colo. — The judge overseeing the case against the man accused of carrying out a deadly attack at a King Soopers store in 2021 will allow prosecutors to present evidence at a hearing related to the suspect's mental health.
That hearing could happen as soon as April 28, according to a ruling Wednesday but Boulder District Judge Ingrid Bakke.
Ahmad Alissa has been in custody since the shooting on March 22, 2021, at the store on Table Mesa Drive that killed 10 people. He is charged with 115 counts, which includes 47 sentence enhancers, that would result in harsher penalties if he's convicted.
>The video above is about a ceremony marking two years since the shooting.
However, court proceedings have been at a relative standstill because Alissa has repeatedly been found incompetent to proceed.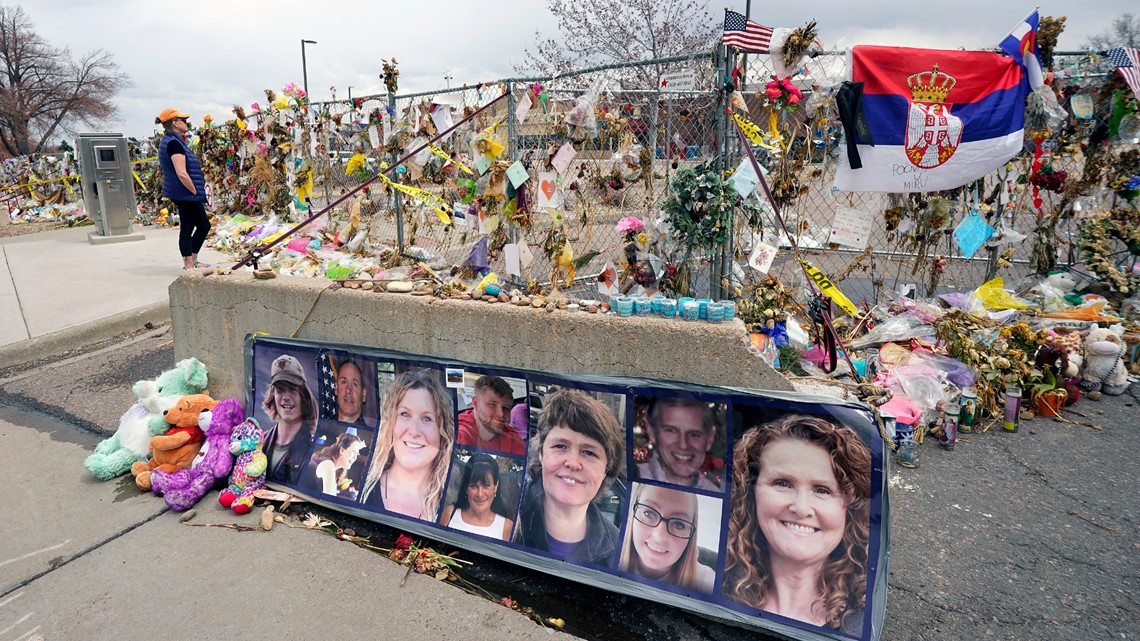 In December 2021, Bakke ruled Alissa was not competent to stand trial after reviewing three competency evaluations performed by four separate psychologists.
As required the Colorado Mental Health Institute of Pueblo (CMHIP) has performed reevaluations of Alissa and while he remains incompetent they've also concluded he "is likely restorable to competency within the reasonably foreseeable future," according to Bakke's ruling.
Prosecutors have argued that Alissa's lack of participation in the restoration process is "voluntary" and requested a neuropsychological evaluation to determine whether that's true. Bakke said the court had no authority to order that evaluation but said last month she would consider the issue of a restoration hearing.
In their push for the hearing, prosecutors said they would present evidence that demonstrates that CMHIP's evaluations are "flawed and inaccurate" and that their evidence will "meet the burden" to prove that Alissa is competent.
Alissa's defense team argued the hearing is "inappropriate" because all experts continue to say their client remains incompetent to proceed to trial.
Ultimately, Bakke ruled that prosecutors did provide a "good faith basis" for the hearing and granted the motion.
An official date has not been set, but it could happen as early as April 28 if both sides agree that only one day is needed. If the hearing is expected to last longer, it will likely be delayed to another time.