ARVADA, Colo. — The family of a missing Arvada teen believes she may be in danger. Ayla Lu Reyes was last seen nearly a month ago and her family members told 9NEWS there are phone records that show the 17-year-old was in contact with a 29-year-old man living in Denver.
"We're worried sick about her and hope she's OK," her Aunt Julie Mitchell said via Zoom from Hawaii on Monday. "We really don't know where she is or if she's safe. We are hoping for the best but also realize that sometimes in these situations bad things do happen."
Reyes was last seen Aug. 6. She left her home on a Sunday evening and her relatives haven't heard from her since but they believe they know who she spoke to just before she disappeared.
"Shortly before she made a call on the home phone to a 29-year-old man who had previously approached her and given her a burner phone and cash and methamphetamines," Mitchell added. "That's who we believe she may have gone to the night that she left."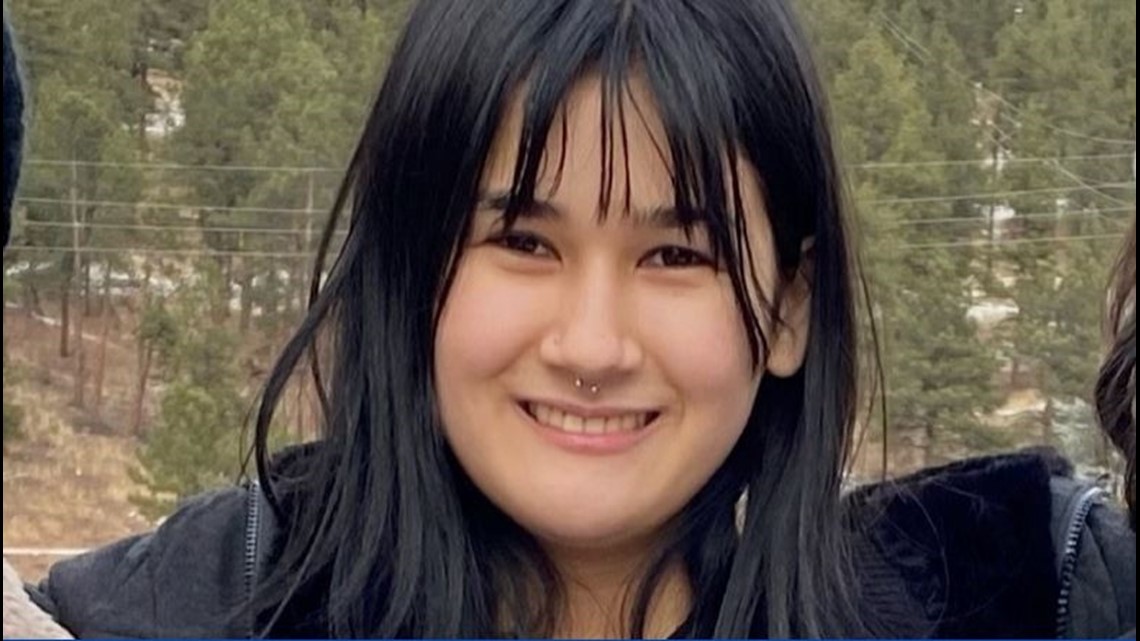 Arvada Police did confirm they are investigating the case. The family explained the man they believe Reyes may be with kept her out one night in March. They said police gave the man a lawful order not to contact Ayla or her family.
"I think a lot of people may think that when someone runs away it's their fault or tend to blame them or be a little less empathetic about it," Mitchell explained. "And I think we should treat every kid who's gone, the same."
Reyes' family hopes she's still in Colorado but know she can be anywhere. They have a growing fear she may be trafficked and hope by sharing her name, she can be found.
"Four weeks has felt like four years," Mitchell continued. "The thought of losing her temporarily or forever is just unfathomable."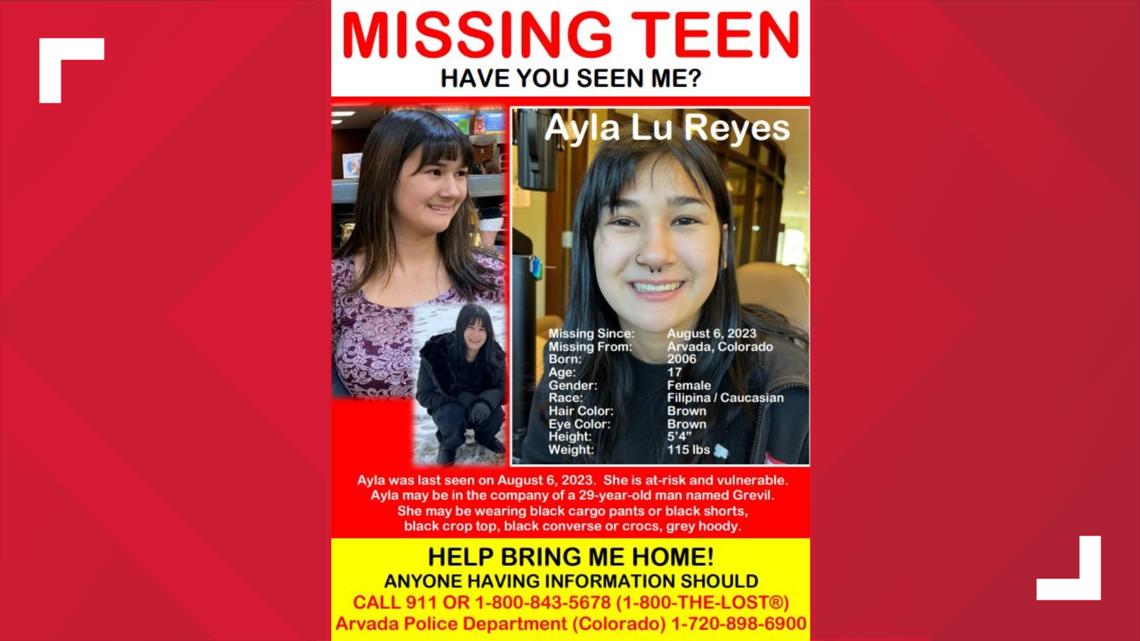 Mitchell mentioned in addition to the Arvada Police Department they are also working with the National Center for Exploited and Missing Children, the Anti-Predator Project and they said they've also contacted the FBI.
A spokesperson for the Arvada Police Department said, "We can't imagine how difficult this is for Ayla's family. Based on the background we have received, we actively working this missing persons case, and are in contact with the family. Anyone with information should reach out to the Arvada Police Department at 720-898-6900."
The family has said if someone does not feel comfortable contacting the Police Department they can share information via the National Center for Exploited and Missing Children by calling them at 1-800-THE LOST.