DENVER — A suspect is facing DUI charges after a crash that shut down eastbound Interstate 76 at Federal Boulevard for about 13 hours Sunday, according to the Colorado State Patrol.
Troopers said the crash happened around 2:30 a.m. just west of Pecos Street. Two pickup trucks were stopped on the right shoulder of eastbound I-76 and then began to pull out in front of a semi that was headed eastbound. One of the pickups sideswiped the semi, and the semi rear-ended the other pickup, troopers said. The semi then went into the median and rolled onto its side.
Troopers said the driver of the pickup that was rear-ended stayed on the scene. That driver, 25-year-old Alexis Vasquez of Lakewood, is facing DUI charges, troopers said.
Vasquez, two passengers in the pickup, and one person in the semi were injured, troopers said. None of the injuries were serious.
Troopers are still working to contact the driver of the other pickup, who left the scene. It's unclear whether the people in the pickups knew each other.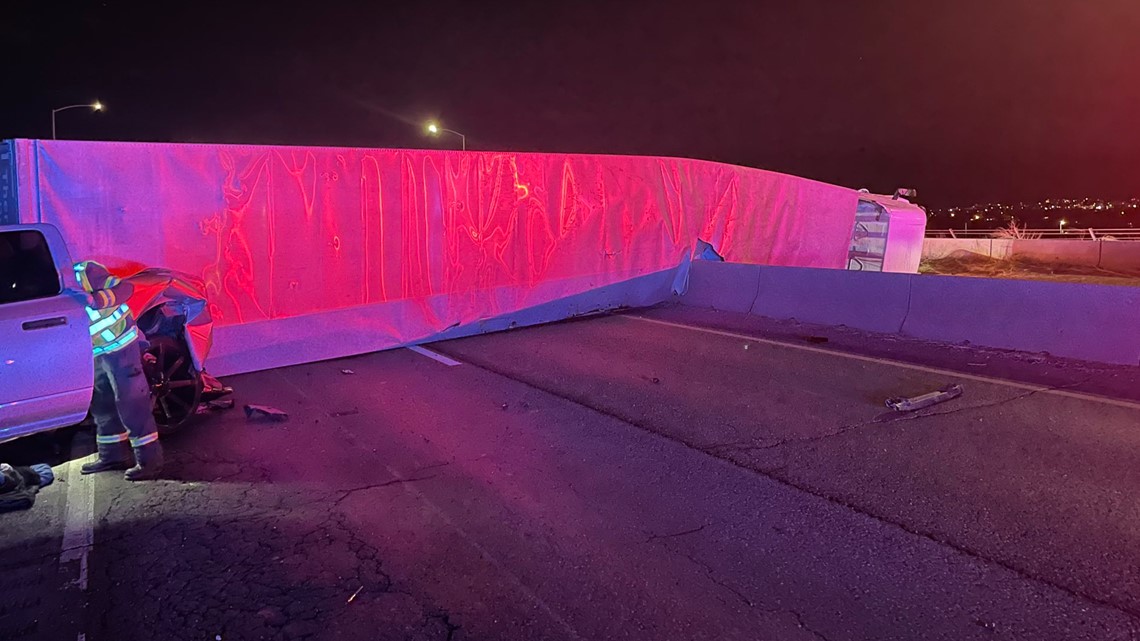 CSP said the scene took so long to clear because the semi leaked fuel and fluids and caused damage to the concrete barrier, which needed to be repaired.
The truck, which was carrying cargo for Amazon, also had to be emptied and placed back on its wheels, CSP said.
At 3:39 p.m. Sunday, the Colorado Department of Transportation tweeted that the highway had reopened.