CASTLE ROCK, Colo. — Protesters interrupted a pride fest in Douglas County Saturday. Organizers of the event said dozens of men showed up wearing matching t-shirts and tried to block a drag show.
Photographer Garrett Spradlin attended PrideFest to capture a few photographs of what was to be a fun and family-friendly atmosphere. He said just before the drag show, dozens of protesters stood up and revealed matching shirts that read "Stand to protect children."
"It is really heavy to know there's good and bad in the world. It's extremely heavy to be in the presence of both at the same time," Spradlin said on Sunday.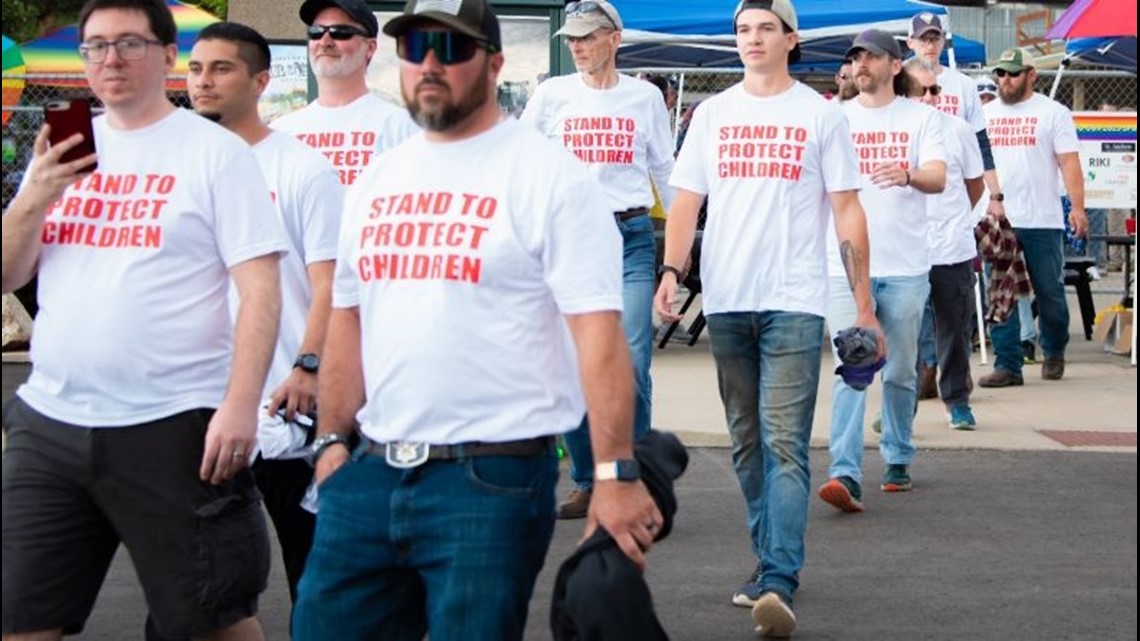 "Granted, they weren't really disturbing the peace. They were disturbing the event. So as public as it is, they came in, shirts revealed, and stood," Spradlin said.
Art Kerkezian is the co-chair of PrideFest. He said he found out about the group ahead of the drag show and decided to call them out on it.
"I said, 'Would you like to show us your shirts now, or you just want to save the surprise?' Sixty-five men or so stood up and stood there and intimidated our whole audience -- the children, the adults," he said. "Kids were crying. There were families that were intimidated and made to feel less than. I personally had some of my friends leave because of the hate and the disgust. They couldn't stand to be there. And this is all in the name of protecting children, and they were allowed to come in because of freedom of speech and public space."
Witnesses said the protesters stood for about 40 minutes. Kerkezian said the security team was eventually able to negotiate with the group to not stand in the way of those there for the show.
Spradlin photographed the group as they left. But he said the incident was one snapshot in a day full of love.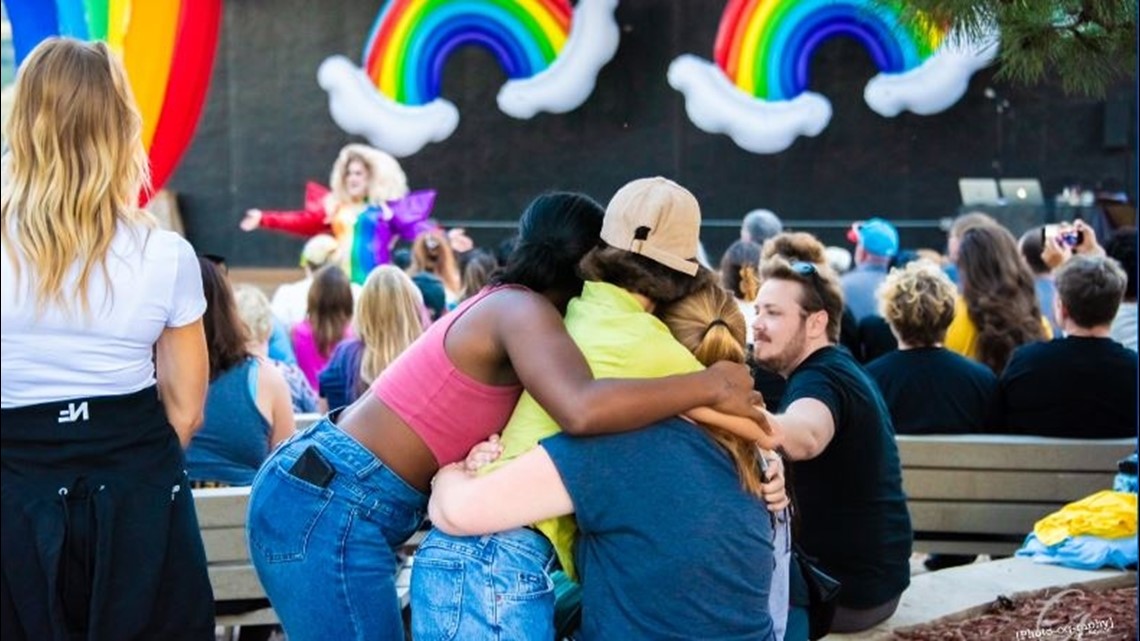 "Upon them leaving [it was] back to normal," Spradlin said. "It was one of the most amazing things to see."
"I cannot let that [incident] overshadow the amazing experience we had yesterday and the day full of love," Kerkezian said. "I have to keep remembering to focus in on that piece that love wins."
It was the first PrideFest since a Republican county commissioner tried to ban the event from the county fairgrounds last year.
9NEWS reached out to the Douglas County Sheriff's Office for details on the incident.
"Because it was not our event to speak about, I can share pertinent information to our role which was security and safety of all parties either attending or protesting. There were no citations issues or arrests made," a spokesperson said in a written statement.
Douglas County Commissioner Lora Thomas wrote a social media post in response to the incident.
Commissioner Abe Laydon released a statement that read, "Proud to see Douglas County citizens of all backgrounds protect children and constitutional free speech at the same time. I am hopeful we can all continue to learn and grow from one another. It is unfortunate that some members of the community thought it was productive to try and block a G-rated performance, but thankfully a compromise was achieved for it to proceed peacefully without incident."