ENGLEWOOD, Colo — With nearly 800 or so players on the NFL waiver wire Tuesday night into Wednesday morning, the Denver Broncos neither lost a player to another team, or claimed a player off another team.
Starting about 10:40 a.m. Wednesday, the Broncos began signing players they cut the day before back to their practice squad. Denver also signed veterans Phillip Dorsett and David Sills to their practice squad for some much needed receiver insurance.
The 17 players (one exempt) who were announced by the Broncos (14) and confirmed by 9NEWS who have been signed to the Broncos' practice squad:
Ben DiNucci, QB
XFL star and former Cowboy had a terrific training camp and preseason, He's there if the Broncos need their No. 3 QB.
Phillip Dorsett, WR
Colts' first-round draft pick in 2015, has 151 career catches for 2,001 yards, including 20 for 257 in 15 games with the Texans last year. Veteran players (2+years of experience) can make $16,100 per week, or $216,00 over an 18-week season.
David Sills, WR
Another new receiver addition, Sills had 11 catches for 109 yards for New York Giants last year.
Tyler Lancaster, NT
Nearly made the Broncos' 53-man roster out of training camp but then Mike Purcell returned from injury last week. Lancaster also qualifies for "vet" practice squad salary.
Lil'Jordan Humphrey, WR
A former Saint for coach Sean Payton came on late in training camp and the preseason but was a late cut.
P.J. Mustipher, NT
Undraftecd rookie from Penn State. Impressed early.
Tyler Badie, RB
Was running No. 3 on depth chart until a lower leg injury in camp set him back.
Art Green, CB
Undrafted corner from Houston received impressive $180,000 guarantee at signing.
Marcus Haynes, OLB
Undrafted rookie out of Old Dominion.
Demontrey Jacobs, OT
Undrafted rookie had an impressive camp. Will benefit from a year of development.
Michael Bandy, WR
Signed after Tim Patrick injury, Bandy played for offensive coordinator Joe Lombardi previous two years with Chargers.
Haggai Ndubuisi, DT*
Give Broncos credit for keeping player who is part of NFL's international program, He is raw, but at 6-foot-7, 323 pounds, he's worth developing. As an international player, he is exempt from counting on the 16-man practice squad roster.
Will Sherman, OL
Former Colorado Buff was a sixth-round draft pick of the Patriots in 2021 and signed to the Broncos' practice squad last year.
Lucas Krull, TE
Basically, he's Albert O as Krull had seven catches for 106 yards in final preseason game for Saints but was waived, anyway. (Okwuegbunan had seven catches for 109 yards in preseason finale but was told he was being cut by the Broncos before he was traded to the Eagles on Tuesday). Krull is 6-foot-6, 260 so a tad bigger than Albert O.
Devon Key, safety
Spent time on practice squads the past two years with Chiefs, Falcons and Broncos.
Jordan Jackson, DT
The former Air Force standout spent most of last year on the Saints' practice squad. It took Jonathan Harris three years on practice squads and look at him now.
Dwayne Washington, RB
A late-in-camp sign, Washington adds running back depth after the Broncos lost Tony Jones Jr. to Saints' practice squad.
Among players the Broncos cut and didn't sign back on the practice squad were Jones and guard Henry Byrd. Jones signed on to the New Orleans Saints' practice squad and Byrd signed to the Vikings' practice squad.
Faion Hicks, a 7th-round cornerback for the Broncos last year, was not brought back to the practice squad. It was also a surprise that returner Montrell Washington and undrafted rookie inside linebacker Seth Benson were not brought back.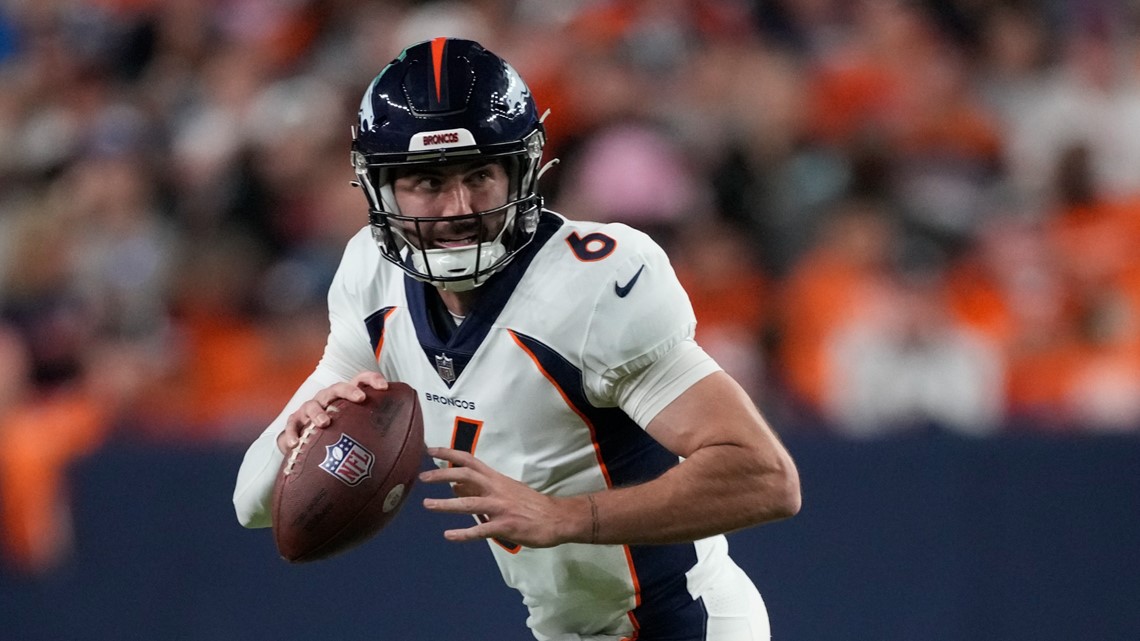 9NEWS+
9NEWS+ has multiple live daily shows including 9NEWS Mornings, Next with Kyle Clark and 9NEWS+ Daily, an original streaming program. 9NEWS+ is where you can watch live breaking news, weather updates, and press conferences. You can also replay recent newscasts and find videos on demand of our top stories, local politics, investigations and Colorado specific features.