"I don't look at length, I look at snaps,'' said Broncos head coach Sean Payton. "So, I don't know, 15 snaps, 17, 18 snaps. Somewhere in there."
Did he say, 15 to 18 snaps? That was three or four series for the Broncos' offense last year.
It's also 15 to 18 snaps more than the Broncos starters played during the entire preseason last year. So what will Payton be looking for in the first dress rehearsal of the Broncos season – and for him as Denver's new head coach?
"Probably just as easy to answer the question as what I don't to want to see,'' Payton said. "I don't want to see 10 guys on the field. I don't want to see uniforms off after we're done playing, sunglasses on, Gilligan hats on, interviews during the game. That's what I don't want to see."
He had to like what he saw from Russell Wilson on Monday. Camp practice was a big passing day. Russ was real good, completing nine of his first 10 before throwing two away in the end zone to make sure of 3. Bring on the preseason. Backups Jarrett Stidham and Ben DiNucci also had their positive passing periods.
Bring on the preseason. Kickoff for the Broncos-Cardinals is 8 p.m. Friday night with the game shown on 9NEWS.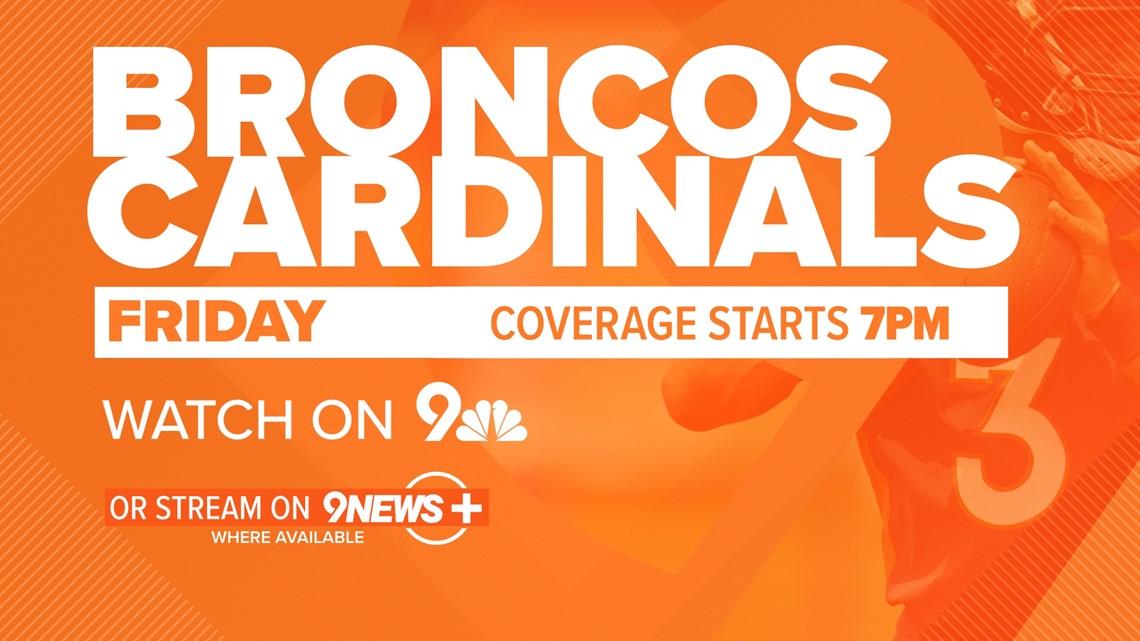 9NEWS+ has multiple live daily shows including 9NEWS Mornings, Next with Kyle Clark and 9NEWS+ Daily, an original streaming program. 9NEWS+ is where you can watch live breaking news, weather updates, and press conferences. You can also replay recent newscasts and find videos on demand of our top stories, local politics, investigations and Colorado specific features.