COLORADO, USA — From festivals and fairs to expos and runs, there's lots to do, see and explore in Denver and Colorado this June weekend. Celebrate the impending summer by experiencing the unique culture, food and geography that makes our state so special.
> Have an event tip? Send it here.
RELATED | Help send our veterans on an honor flight to Washington, D.C.
RELATED | Here's who will be coming to 'A Taste of Colorado' this summer
City of Aurora
AURORA — The delicious smell of barbecue will fill the air on Saturday at the 3rd annual Buskers, Brews & BBQ event in Aurora. Thirty teams will be competing for the Colorado state championship title in the pork ribs, pork, chicken and beef brisket categories - and festival goers are the beneficiaries. Attendees can purchase BBQ Bucks tickets to sample the savory BBQ. The event also features food trucks, local beer, kids' activities, live music and entertainers. Admission and parking are free to Buskers, Brews & BBQ which runs from 11 a.m. to 6 p.m. Saturday on the Aurora Municipal Center Great Lawn.
Getty Images/iStockphoto
PARKER — "Colorado's Hometown Festival" is four days of shows, carnival rides, delicious food and more. Located on Mainstreet, Parker Days is loaded with kid-sized fun as well with festival booths, face painting, music, crafts, petting zoo and plenty of kids' carnival rides. Saturday's Parker Days Parade begins at 9 a.m. The free festival runs Thursday to Sunday. See the complete festival schedule at ParkerDaysFestival.com.
Charles Sykes/Invision/AP
DENVER — Garth Brooks, the best-selling solo albums artist in the United States, is in the Mile High City this weekend. Brooks will play an in-the-round staging show at Broncos Stadium at Mile High on Saturday night. Concert organizers say all 80,000 tickets have been sold, but there are many available on the secondary market. Brooks' wife, Trisha Yearwood, will be throwing "the ultimate tailgate party" before the concert. You can get tailgate tickets here.
READ MORE | Garth Brooks adds opening act to Denver concert
WATCH | Crews prepare Broncos Stadium for Garth Brooks
RELATED | Garth Brooks, Blake Shelton to debut song in July
Amy Harris/Invision/AP
FORT COLLINS — Rick Springfield, Dreamers, Lovelytheband, and Uncle Kracker are set to perform at the Taste of Fort Collins festival this weekend. The three-day community celebration of food and music runs Friday to Sunday at Washington Park. Some of the local and national food vendors set to appear include Waffle Lab, Wing Shack, The Stuffed Trailer, Dan's Van, Rita's of Fort Collins, Nana's Port Green Chili, Linda Chan's, Lazo Empanadas, and B&M Innovative Concessions. Tickets for Taste of Fort Collins are on sale now at TasteofFortCollins.com.
Getty Images/iStockphoto
LAKEWOOD — Lakewood will kick off the summer season by traveling back in time to 1969 in honor of Lakewood's 50th anniversary. This weekend's Rockin' Block Party will feature a 1969 theme during the evening of live music from 4 Lads From Liverpool and Soul Sacrifice and outdoor presentation of the movie The Love Bug. The party, which runs from 5 p.m. to 11 p.m. Saturday at the Lakewood Heritage Center, also offers a best-dressed competition, children's activities, sky zone, food trucks, beer garden and more.
KUSA
DENVER — The annual 9Cares Colorado Shares summer food drive will be held on Saturday from 7 a.m. to 12 p.m. at the 9NEWS Studios at 500 East Speer Boulevard in Denver. For 37 years, 9Cares Colorado Shares has been the region's largest single-day food drive, collecting food for more than 100 Colorado food banks. Collected food and toiletry donations will be given to more than 125 food banks in metro Denver and along the Front Range from Fort Collins to Castle Rock. Our partner, Food Bank of the Rockies, will coordinate the food distribution. For details, and a list of remote donation locations throughout Colorado, click here.
READ MORE | 9Cares Colorado Shares food drive is Saturday
RELATED | Tips for selecting healthy donations for 9Cares Colorado Shares
Getty Images/iStockphoto
ELIZABETH — The annual ElizaBash Street Fair is this Saturday from 9 a.m. to 3 p.m. on Elizabeth's historic Main Street. There will be over 100 food, arts, and crafts vendors showcasing local and homemade goodies. The Elizabeth Stampede Parade steps off at 10 a.m.
Elizabeth Stampede Rodeo
ELIZABETH — A classic Colorado rodeo also returns to Elizabeth this weekend. The Elizabeth Stampede kicks off Thursday night with a concert from ACM, CMA and CMT-winning Sawyer Brown. Friday night will see Xtreme Bulls take to the rodeo arena at Casey Jones Park. There will be PRCA rodeo performances at 2 p.m. and 7 p.m. on Saturday and 2 p.m. Sunday. Tickets are available online at ElizabethStampede.com.
WESTMINSTER — The Historic Westminster Summer Festival is set for Friday and Saturday in the Historic Westminster Arts District on 73rd Avenue from Bradburn to Orchard Court. The entire family is invited to the free festival of food, live music, outdoor movie on the big screen and more. Friday's festival begins at 5:30 p.m. with food, beer garden, live music, kids' activities, fire truck rides, free ice cream and hot dogs and "How to Train Your Dragon: The Hidden World." The festival will continue Saturday from 9 a.m. to 8 p.m. with crafts, vendors, live music, live entertainers, church yard sale, model train show, car and motorcycle show and more.
Creede & Mineral County Chamber of Commerce
CREEDE — The 3nd annual Creede Donkey Dash takes place Saturday in Creede. The weigh-in for the Donkey Dash begins at 11 a.m. on Main Street in front of Basham Park, with the race set for 1 p.m. The Creede Donkey Dash will abide by the basic rules of burro racing as established by the Western Pack Burro Association. There will also be a street festival, live music and fun for the whole family. An annual soap box derby will be held on Sunday in downtown. To see Donkey Dash registration details, visit Creede.com.
Getty Images/iStockphoto
CASTLE ROCK — This fun annual event returns to Castle Rock on Saturday from 11 a.m. to 5 p.m. The event features the well-known Ducky Derby race where thousands of little rubber duckies race a half mile along Plum Creek. The top six ducks earn cash prize money. The festival, hosted by the Rotary Club of Castle Rock, raises funds for local charities. If you'd like to enter the duck race, one ticket equals one duck and tickets are available online at RotaryClubofCastleRock.org.
SummerFest on the Rio
ALAMOSA — Alamosa kicks off summer on the banks of the Rio Grande River this weekend. Cole Park will be home SummerFest on the Rio and live music, food, beer, craft booths and children's activities. The festival begins Friday and continues through Sunday. The 7th annual poker run to benefit the Veteran's Community Living Center at Homelake in Monte Vista will be held Saturday with riders departing by 9:30 a.m. Admission to the weekend-long SummerFest event is free. To see a complete entertainment lineup, visit SummerFestontheRio.org.
Colorado Shakespeare Festival
BOULDER — The Colorado Shakespeare Festival has delighted audiences with professional theatre on the CU Boulder campus since 1958. The festival opens its 2019 season with a production of Twelfth Night. The comedy about love triangles, mistaken identities and a pair of twins lost at sea, will have a preview Friday night, followed by Opening Night at 8 p.m. Saturday. Twelfth Night will be staged under the stars at the historic Mary Rippon Outdoor Theatre through Sunday, Aug. 11. For showtimes, tickets and a full Colorado Shakespeare Festival lineup, visit CUPresents.org.
Getty Images/iStockphoto
LOVELAND — Live music, magical acts, belly dancer, sword fighters, food trucks, beer, cider, mead and artisans highlight this weekend's Colorado Medieval Festival. The festival runs one weekend only, Friday to Sunday, at The Savage Woods just west of Loveland at 1750 Savage Road. Admission is $13 per person, $8 for 6 to 12, children 5 and under are free and parking is free. Tickets are available here.
Greeley Blues Jam
GREELEY — The Greeley Blues Jam is a two-night family-oriented blues experience with great food, drinks, and merchandise vendors. The festival runs 4 p.m. to 12 a.m. Friday in downtown Greeley at the 9th St. Plaza for free, with no ticket required. The Friday performances are appropriate for the entire family "until around 9ish p.m." The Greeley Blues Jam continues Saturday on two stages at the Island Grove Arena from 11 a.m. to 10 p.m. Tickets to Saturday's event can be purchased at GreeleyBluesJam.org.
Thinkstock by Getty
DENVER — Denver's South Pearl Street will host eight hours of live music, pours from Colorado-based breweries and tasty eats at the annual Brewgrass event on Saturday. Performers scheduled include Gasoline Lollipops, Hot Buttered Rum, Wood Belly, Mark Lavengood, Rainbow Girls, and Thunder and Rain.
Getty Images
EL JEBEL — The Summerfest Balloon Bash will kick off the summer for locals and visitors alike in the Roaring Fork Valley. The beautiful hot air balloon and community festival will be held Saturday and Sunday morning at Crown Memorial Park in El Jebel. Brewgrass runs from 2 p.m. Saturday. Tickets are just $10 at the festival or $8 online.
Getty Images/iStockphoto
FORT MORGAN — The annual International Music Festival will be Saturday at Fort Morgan City Park. Hosted by community-building organization OneMorgan County, the festival celebrates many different cultures with music, food, family photo booth, henna tattoos, face painting, a bubble garden, games, pinata-breaking activities and live performers at the Dahms-Talton Band Shell. International Music Fest runs from 10 a.m. to 5 p.m. Saturday.
A Taste of Puerto Rico Festival
DENVER — One the largest Latino festivals in the Centennial State is back this weekend in Denver. A Taste of Puerto Rico Festival is an annual celebration of Puerto Rican culture, music, dances, art and food. Enjoy salsa and merengue competitions, family activities and food, the free A Taste of Puerto Rico Festival runs from 11 a.m. to 7 p.m. Sunday at Denver's Civic Center Park.
Colorado Events and Festivals
DENVER — Denver's Berkeley Park plays host to the Berkeley Park Art and Music Festival on Saturday and Sunday. National and local juried artists display and sell their fine arts of jewelry, painting, ceramics, mixed media, painting and more. Enjoy live music by Hazel Miller Band, Scarecrow Revival, Doc & Kit, AJ Fullerton, Clyde Tullis and more. Lawn chairs and leashed pets are welcome. This event was first published by MileHighOnTheCheap.com. For more local deals and discounts go to MileHighontheCheap.com.
Julia Boger, Hugo Motor Days
HUGO — Hugo's annual Motor Days gets underway Friday night with registration beginning at 5:30 p.m. The car show runs Friday to Sunday at the Lincoln County Fairgrounds. On Saturday a swap meet will run all day along with vendors, kids' activities and a BBQ dinner. The veterans of VFW will sponsor a Sunday morning pancake breakfast.
Lake Dillon Beer Festival
DILLON — Dillon's Marina Park is the site of Saturday's 2019 Lake Dillon Beer Festival. Now in its 9th year, the festival will show off Colorado's best breweries alongside one of the best views in the state. The festival begins at 12:30 p.m. with live music and tasty suds. Tickets are $35 and parking is free. Tickets are available online at TwoParts.com.
Getty Images/iStockphoto
ERIE — The 7th annual Erie Brewfest will be held Saturday from noon to 4 p.m. at the new location at Coal Creek Park. You'll be able to enjoy craft beers (in a commemorative Erie Brewfest glass) from local breweries while enjoying live music. Downtown restaurants and food trucks will provide the grub. Tickets are $35 online or $45 on-site.
Getty Images/iStockphoto
SNOWMASS VILLAGE — The 4th annual Snowmass Rendezvous Craft Beer Festival features 30 Colorado craft breweries and fantastic live music. The festival is set for Saturday at Snowmass Mall and on Fanny Hill with music headliner Brent Cowles, along with Heavy Diamond Ring. Festival passes are sold at SnowmassBeer.com.
Central City Jazz Festival
CENTRAL CITY — Jazz legends of New Orleans and Mardi Gras-style attractions will be presented in the historical streets of Central City this weekend. Central Jazz is the revival of the Central City Jazz Festival which ran from 1976 to 1992. The entertainment will be seen on four stages across Friday and Saturday including sets at the Teller House and Grand Z Hotel. The town, just 40 miles west of Denver, will also offer great food, unique shopping, fine arts and more. Tickets and packages are available now at CentralJazz.co.
Pagosa Folk 'N Bluegrass
PAGOSA SPRINGS — The 14th annual Pagosa Folk N' Bluegrass takes place Friday to Sunday in beautiful Pagosa Springs. This weekend's music lineup includes Del McCoury Band, The Travelin' McCourys, Sierra Hull, Sam Reider & the Human Hands, Kate Lee & Forrest O'Conner, Old Salt Union, Circus No. 9, Dead Horses, Fireside Collective, FY5, Bonnie & the Clydes, Halden Wofford & the Hi*Beams, and Sugar and the Mint. This weekend's festival also will have workshops, kids' activities, morning yoga, and "Bubbles, Booze & Bluegrass" on Saturday and Sunday mornings. Folkswest.com is the place for tickets, camping information and a complete Pagosa Folk N' Bluegrass schedule.
Summer Art Market
DENVER — The Art Students League of Denver hosts the 27th annual Summer Art Market on Saturday and Sunday in the West Washington Park neighborhood at the corner of 2nd Street and Grant Street. There will be over 200 visual art booths, artist demonstrations, kidART programming, live music plus food and beverage vendors. With a wide range of media including ceramics, fiber arts, mixed media, book arts, painting, drawing, photography, printmaking and sculpture, the Summer Art Market is free and open to the public.
Getty Images/iStockphoto
DENVER — Get Outdoors Day Colorado and SouthWest Denver Coalitiion are hosting this weekend's Safe Summer Kick Off on Get Outdoors Day. The free, family-friendly event runs from 10 a.m. to 3 p.m. at Garfield Lake Park with numerous outdoor activities including swimming, biking, hiking, fishing, boating, climbing, navigation, nature identification and more. There will also be live entertainment, food, snacks, kids' activities and a career and family resource fair.
Getty Images
EVERGREEN — Evergreen Outdoor Skills Day takes place from 9 a.m. to 2 p.m. this Sunday at EPRD Buchanan Park Recreation Center. The free event for residents and visitors alike offers demonstrations and hands-on activities such as fishing, shooting sports, learning about hunter education, Colorado wildlife, nature walks and more. The event is free, but online registration is appreciated to plan for the free lunch from the Evergreen Elks Lodge.
Localworks
WHEAT RIDGE — Wheat Ridge Cyclery will be the home to Sunday's Ridge at 38 Criterium bike race and Brewfest. The cycling race takes place on a fast, 1.15-mile course in the heart of Wheat Ridge. Participating cyclists ride as many laps of the circuit as possible within the time limit creating lots of action for spectators and athletes. The event also features free festivities including a family-friendly festival with food, live music, vendors, live race commentators, a bounce house and face painting. The Brewfest, which runs from 12 p.m. to 6 p.m., is just $15 and includes a commemorative cup and four beer tickets.
Getty Images/iStockphoto
COLORADO SPRINGS — Soap box derby fans, rejoice! One of the state's premier soap box derbies returns this June weekend in Olypmpic City USA. The 16th annual Pikes Peak Soap Box Derby will be held at 8 a.m. Sunday in downtown Colorado Springs.
Down To Earth
BRIGHTON — The 3rd annual Down To Earth Days will be held this Sunday at the Adams County Fairgrounds. The huge car show will have food trucks, food trucks, live DJ, giveaways, hands-on vendor booths and more. Trophies will be awarded in 15 categories including best Subuaru, Nissan, Honda, Toyota, Mitsubishi, Mazda, Euro, most unique, static, bagged, wagon, best in show, KDM, domestic and best VIP. Kids 12 and under are free and the whole family is invited to attend the show. You can register your vehicle or snag tickets online.
Colorado Concours d'Elegance
LITTLETON — The 36th Annual Colorado Concours d'Elegance & Exotic Sports Car Show is Sunday at Arapahoe Community College. The show will have over 500 cars and motorcycles and runs from 9 a.m. to 3 p.m. The show will benefit the Creative Options for Early Childhood Education Centers of Ability Connection Colorado. There will be plenty of food and drink vendors and live music. Tickets are available online at ColoradoConcours.org.
Getty Images/iStockphoto
AURORA — Give dad an early Father's Day gift by checking out the 12th annual Cruzin' Havana Car Show & Poker Run on Saturday. The free festival features three sites: Havana Machine, Kaiser Permanente/The Stampede and Havana Exchange Shopping Center. The sites each offer live music, dance floors, food trucks, remote control cars, classic and restored vehicles and displays including a jet fighter, Bandimere dragster as well as classic police, state patrol and fire truck. For a complete Cruzin' Havana schedule, visit OnHavanaStreet.com.
Getty Images/iStockphoto
STERLING — The baddest monster trucks are back in the Centennial State. No Limits Monster Trucks will rock the Logan County Fairgrounds in Sterling at 7 p.m. Saturday night. Grab your tickets at NoLimitsMonsterTrucks.com.
Live Nation
DENVER — One of the top boy bands of all time is stronger than ever in the summer of 2019. "The MixTape Tour" will bring New Kids On The Block and special guests Salt-N-Pepa, Tiffany, Debbie Gibson and Naughty by Nature to Pepsi Center this weekend. The 53-city tour of the five pop and hip hop acts will take the stage in Denver at 8 p.m. Friday night. NNOTB 2019: The Mixtape Tour tickets are sold at AltitudeTickets.com.
Ray Tarantino
DENVER — Ludovico Einaudi's "Seven Days Walking Tour" will appear at Denver's Ellie Caulkins Opera House on Saturday at 8 p.m. After racking up more than one billion streams, Einaudi is the most streamed classical artist of all time. More than one million people stream Einaudi each day, according to concert promoter AEG Presents Rocky Mountains. Tickets are sold at AXS.com or by phone at 888-929-7849.
Elitch Gardens
DENVER — Christian rock band Skillet will headline a concert Saturday night at Elitch Gardens. The concert, which is free with park admission, pre-K pass or season pass, kicks off at 7 p.m. Single-day or season passes to Denver's Elitch Gardens Theme and Water Park are sold at ElitchGardens.com.
John Davisson/Invision/AP
BROOMFIELD — American DJ and record producer Bassnectar will return to Colorado for a three-night stint in Broomfield this weekend. Bassnectar's "Freestyle Sessions Gathering: Colorado" will be performed Friday, Saturday and Sunday at the 1stBank Center. Friday's lineup includes Joker, Reso, and Pushloop, J:Kenzo, The Librarian, and DJ Danny Corn are Saturday's special guests while Shades, Phutureprimitive, and Thelem round out Sunday's lineup. For tickets, head to AltitudeTickets.com.
Levitt Pavilion Denver
DENVER — "The Fab Four - The Ultimate Tribute" is known as one of the greatest Beatles tribute bands in the world. With their precise attention to detail and note-for-note live renditions of Beatles' songs, the Fab Four will make you think you're watching the legendary rockers. The band will headline a concert at 6 p.m. Saturday at Levitt Pavilion Denver. The Fab Four tickets are available through Ticketmaster.com.
Randy Macht, Macht Photography
BOULDER — Arabian Nights, the newest production from Danse Etoile Ballet, will be performed this weekend at Boulder's Dairy Center for the Arts. With dazzling choreography performed to enchanting music including excerpts from Nikolai Rimsky-Korsakov's Arabian Nights, new work by Colorado composer Bruce Klepper, and various Middle Eastern and Bollywood-inspired songs, Arabian Nights will be staged Friday at 7:30 p.m. and Saturday at 2 p.m. and 7:30 p.m. For tickets, visit DanseEtoile.org.
Garland Photography
JOHNSTOWN — Candlelight Dinner Playhouse opens their newest production on Thursday. Based on Disney's hit animated film, Tarzan: The Stage Musical tells the story of an infant boy orphaned in a shipwreck on the shores of west Africa. Raised by gorillas, the boy becomes a man, thriving in the primitive environment. Featuring Grammy Award and Oscar-winning music by Phil Collins, Tarzan is great for all ages. Making its Northern Colorado stage debut, Tarzan opens Thursday and plays through Aug. 25. For tickets and showtimes, visit ColoradoCandlelight.com.
Denver Center for the Performing Arts
DENVER — Wicked, the "untold true story of the witches of Oz," wraps up its Denver-engagement this weekend. The Broadway smash features soaring tunes such as "Defying Gravity" and tells the story you know of Oz, but from a different angle. Wicked concludes its five-week Colorado visit with five performances this weekend. For tickets and showtimes, visit DenverCenter.org.
Thinkstock
DENVER — Get a great deal while stocking up on books for your summer reading list at the Denver Public Library's annual Summer Used Book Sale. DPL's Central Library downtown will have great deals on books, CDs and movies at the sale, runs through Saturday from 10 a.m. to 4 p.m. each day.
Getty Images/iStockphoto
DENVER — The World Wide Antique & Vintage Show will be open Friday to Sunday at the Denver Mart Expo Building. The show will feature between 85 and 100 antique and vintage dealers from across the country showcasing a variety of antiques, vintage pieces and collectibles. Admission tickets, which are $5 and good for all three days, are available to purchase online.
Getty Images/iStockphoto
ESTES PARK — Natural animal fiber producers, educators, retailers and consumers will come together this weekend for the 2019 Estes Park Wool Market. Workshops are planned for Thursday and Friday with the market set for Saturday and Sunday at the Estes Park Events Complex. Check out the complete show schedule at EstesParkEventsComplex.com.
Rocky Mountain Beard and Moustache Club
DENVER — The Rocky Mountain Beard and Moustache Club will hold its 6th annual beard and moustache competition on Saturday at Stoney's Bar and Grill in Denver. The Mile High Beard Bout will feature some of the finest facial hair from around the country. There will be 12 categories of competition including natural moustache, styled moustache, partial beard, business beard, full beard and many more. The Rocky Mountain Beard and Moustache Club is an all-inclusive club that celebrates the love of facial hair. Tickets for the Mile High Beard Bout are available online.
The Manitou Music Foundation
MANITOU SPRINGS — The first annual Manitou Women's Music Fest is an eight-hour showcase of Colorado women artists. Esme Patterson, Spinphony, Edie Carey, Leo & The Lark, Cloud Palace and Xanthe Alexis will perform at the Bud Ford Pavilion at Soda Springs Park from 12 p.m. to 8 p.m. Saturday. There will also be craft beer, wine and food. Tickets are $30 online or $35 at the door.
Garrett W. Ellwood/Colorado Rapids
COMMERCE CITY — Your Colorado Rapids and interim coach Conor Casey host Minnesota United FC at 7 p.m. Saturday at Dick's Sporting Goods Park. General tickets, field seating, patio seating and Burgundy & Brew packs (with Odell beer and collectible Rapids cup) are sold at AltitudeTickets.com.
Isaiah J. Downing, Switchbacks FC
COLORADO SPRINGS — Saturday night is Star Wars Cancer Awareness Night at Colorado Springs' Weidner Field. Switchbacks FC will host Tacoma Defiance at 5 p.m. Saturday. The Star Wars theme features an R2-D2 jersey auction. For game tickets, visit AXS.com.
Getty
Buena Vista — The Collegiate Peaks Stampede Rodeo has been a Chaffee County tradition since 1921. The 98th Collegiate Peaks Stampede Rodeo will take place at 6 p.m. Saturday and 1:30 p.m. Sunday. The Collegiate Peaks Stampede Rodeo Dance steps off at 8 p.m. Friday at the VFW.
Getty Images/iStockphoto
CRIPPLE CREEK — Cripple Creek is home to the 7th annual Top of the World Rodeo on Saturday and Sunday. The festivities begin with a pancake breakfast each morning at the fire station. A rodeo parade begins at 11 a.m. down Bennett Avenue and the rodeo program will start at 1 p.m. There are numerous shuttle locations in Cripple Creek that will take you to the rodeo grounds. To see a list of shuttle locations, view the event schedule or to purchase tickets, visit TopoftheWorldRodeo.com.
Getty Images/iStockphoto
COLORADO SPRINGS — The Colorado Springs Fire Department is turning 125 and will celebrate this weekend with a festival open to the entire community. The free festival offers face painting, balloon tying, food trucks, birthday cake, games, music, museum tours, live firefighting demonstrations, gear displays, helicopter landing/takeoff, Colorado Springs Police Department armored vehicle, ambulance display, drone display, aerial ladder water display, hazmat display, interactive medical display, kids bike helmet giveaway and much more. The 125th Anniversary Party takes place Saturday from 11 a.m. to 2 p.m. at the Colorado Springs Fire Department at 375 Printers Parkway. You can RSVP on Facebook.
Woofstock: A Benefit for Faithfully K9 Service Dogs
EVERGREEN — Woofstock, a benefit for Faithfully K9 Service Dogs, takes place from 12 p.m. to 5 p.m. Saturday at Evergreen's Timbervale Barn. Proceeds from the event will support the small local non-profit Faithfully K9, that acquires and trains service dogs for veterans and others. Admission includes a full day of music. Bring a picnic lunch and drinks or enjoy the snacks and soft drinks available for purchase. Tickets can be prepaid here.
Getty Images/iStockphoto
LA JUNTA — Visitors can "step back in time" and experience the sights, sounds and smells of what life might have been like 170 years ago at Bent's Fort on the Santa Fe Trail. The fort's Living History Encampment will take place Friday and Saturday with over forty staff members and volunteers portraying traders, clerks, laborers, hunters, carpenters, blacksmiths, and teamsters. The characters will be speaking to visitors as if they are living in 1845. More information is available at NPS.gov/beol, click on "Plan Your Visit," then "Calendar" or call the park at (719) 383-5026.
Thinkstock
DENVER — If you're looking to meet well-known reptile, amphibian and arachnid breeders, vendors and rescues in person, the Reptilian Nation Expo is the place to be. The event, taking place at the National Western Complex on Saturday and Sunday, will have exhibits and educational shows, children's activities as well as animals and supplies below retail prices. Fans of lizards, snakes, turtles, tortoises, frogs, toads, scorpions, tarantulas and other bugs will want to get their tickets at Ticketor.com.
Downtown Aquarium
DENVER — Have you ever wanted to eat breakfast with mermaids? Well, Saturday you can do just that at Denver's Downtown Aquarium. The Mystic Mermaids Breakfast is scheduled for 8:30 a.m. and 9:45 a.m. During the event guests can take photos and get autographs from the mermaids and enjoy a delicious Under the Sea breakfast. Tickets can be reserved by calling 303-561-4450.
Colorado Preservation, Inc.
SAGUACHE — Colorado Preservation, Inc. invites volunteers to participate in a free, hands-on preservation workshop at the historic Dunn Block building in Saguache this Friday and Saturday. The workshop will introduce volunteers to preservation techniques and will begin the process of rehabilitation by cleaning the property, working on window restoration efforts, test power washing of painted brick, and other activities. Interested volunteers should RSVP with Kim Grant at 303-893-4260 x 222. Originally constructed in 1874, the historic Dunn Block building, also known as the Means and Ashley Mercantile Building, is listed on the Colorado State Register of Historic Properties.
RELATED: You can buy a hotel in this scenic Colorado town for what it would cost to buy a condo in Denver
Tough Mudder Bootcamp of Denver City Park
DENVER — The grand opening of Tough Mudder Bootcamp of Denver City Park is set for this Saturday. The event will have free classes, giveaways, refreshments and a ribbon-cutting ceremony. The new studio will donate $5 for every person in attendance (up to $500) to the Denver Fire Department Foundation. The grand opening runs from 10 a.m. to 3 p.m. Saturday.
Colorado Rockies
DENVER — The Colorado Rockies are again hosting the Home Run/Walk. The event includes a scenic downtown course and a lap around the warning track at Coors Field. A Kids Run Run, a non-competitive 1K event will encircle the Coors Field warning track as well. The event's post-race party offers free food, beverages, games, entertainment and more on the main course of Coors Field. The 5K will begin at 8 a.m. Sunday. Colorado Rockies Home Run 5K registration can be completed online.
Getty Images/iStockphoto
DENVER — Saturday's MDA Muscle Walk of Denver is a celebration of giving strength and an opportunity to recognize supporters, caregivers, family and friends who support people living with neuromuscular disease. The MDA Muscle Walk of Denver will step off at 10 a.m. at Denver's Great Lawn Park. To register or learn more about the Muscular Dystrophy Association, visit MDA.DonorDrive.com.
LITTLETON — The Sjögren's Syndrome Foundation will hold a walk at 10 a.m. Saturday at The Hudson Gardens and Event Center. The event will have several exhibitors, live music and a DJ, refreshments, kids' activities, face painting and more. The Denver Walk for Sjögren's will step off at 10 a.m. through the garden's scenic pathways. Walk registration and donation information can be found at Events.Sjogrens.org.
DENVER — The 2019 STRIDES for Epilepsy 5K Walk/Run will take place Sunday morning at Denver's City Park. The event supports the Epilepsy Foundation of Colorado's programming, services, summer camps, support groups, care management and other resources. The Epilepsy Foundation says that one in 26 people will develop epilepsy in their lifetime. Help raise epilepsy awareness at the family-friendly and pet-friendly event this Sunday. Learn more at EpilepsyColorado.org.
COLORADO SPRINGS — The Garden of the Gods 10 Mile Run and 10K has a spectacular setting, a physically-demanding course, competition in every age group, unique awards and great shirts. The races take place Sunday at the world-famous Garden of the Gods Park. The 10K is already sold out and the 10 Mile is filling up fast, so register now at GardenTenMile.com.
WINDSOR — Boardwalk Park in Windsor is the site of Saturday's Rockin' for Recovery 5K, 10K and Kids 1 Mile. Proceeds from the event will support individuals and families recovering from all kinds of addiction and the organization Strength Through Connection. Race day registration opens at 7:15 a.m. for the races around beautiful Windsor Lake.
GRAND JUNCTION — The Fab Four 5K/10K will begin at 9 a.m. Saturday at Grand Junction's Las Colonias Amphitheater and will travel along the Colorado River. Participants are encouraged to come dressed as their favorite Beatle ready to jog along to their favorite Beatles tunes. Each participant receives a t-shirt and a free ticket to the Grand Junction Symphony Orchestra's "Come Together: The Beatles and the Grand Junction Symphony Orchestra" concert Saturday night. Head to GJSO.org to register.
DIVIDE — The hardiest of runners can challenge themselves this weekend at the tough-but-beautiful Mueller Marathon and 25K. The event begins at 7 a.m. Saturday at Mueller State Park, home to over 5,000 acres of meadow lands, forested ridges and natural wonders. A finish line festival will offer runners a chance to indulge in a post-race meal and drinks. Mueller Marathon registration can be competed at MadMooseEvents.com.
PUEBLO — The BigDogBrag aims to transform the natural obstacles of Colorado's rugged terrain into more than 25 muddy obstacles in family-friendly 5K and 2K courses. Held at the Colorado State University Pueblo campus, this mud run features a 70-foot mud slide, cargo net canyons, mud puts, rope climbs, swinging bridges, floating platforms and more. The BigDogBrag kicks off at 8:30 a.m. Saturday. Registration, which can be completed online, raises funds for NAMI-Colorado Springs, the local affiliate of the National Alliance on Mental Illness.
CORTEZ — Parque de Vida is the site of Saturday's one-mile fun run for your family and pets. Organizers say proceeds from the run will benefit rescue animals in crisis. The Color Run will also feature rescue pets available for adoption, booths from local businesses, food, games and more. Registration for the Denkai Animal Sanctuary event can be completed online.
MONTROSE — Welcome Home Alliance For Veterans will hold a 5K Run/Walk in Montrose at 9 a.m. Saturday. Run for the Troops registration will be $20 at the on-site registration starting at 7:30 a.m. Saturday.
MERINO — The Early Childhood Council of Logan, Phillips, & Sedgwick (ECCLPS) hosts Saturday's 5K/1K Bubble Fun Run and Walk. The 1K course will travel through the quiet streets of Merino while the 5K course will traverse the outskirts of town. Both courses will have plenty of bubbles and fun for the family. After the races will be the 4th annual Juneberry Vintage Market with shopping, live music and food.
BRUSH — The American Cancer Society Relay for Life will begin at 6 p.m. Friday in Brush. The grass roots, community-based team event includes an opening ceremony, survivor and caregiver walk, luminaria ceremony and closing ceremony. The Relay for Life will be held at Brush's Memorial Park. To learn more or to register, click/tap here.
Donald Miralle, IRONMAN
BOULDER — The toughest athletes will be in Boulder on Sunday to compete in the IRONMAN competition. Athletes will swim 2.4 miles in Boulder Reservoir, bicycle 112 miles and run 26.2 miles. Spectator viewing will be available at the Boulder Reservoir and the finish line in downtown Boulder. Visit Ironman.com for all the details.
PHOTOS | Buskers, Brews & BBQ in Aurora, Colo.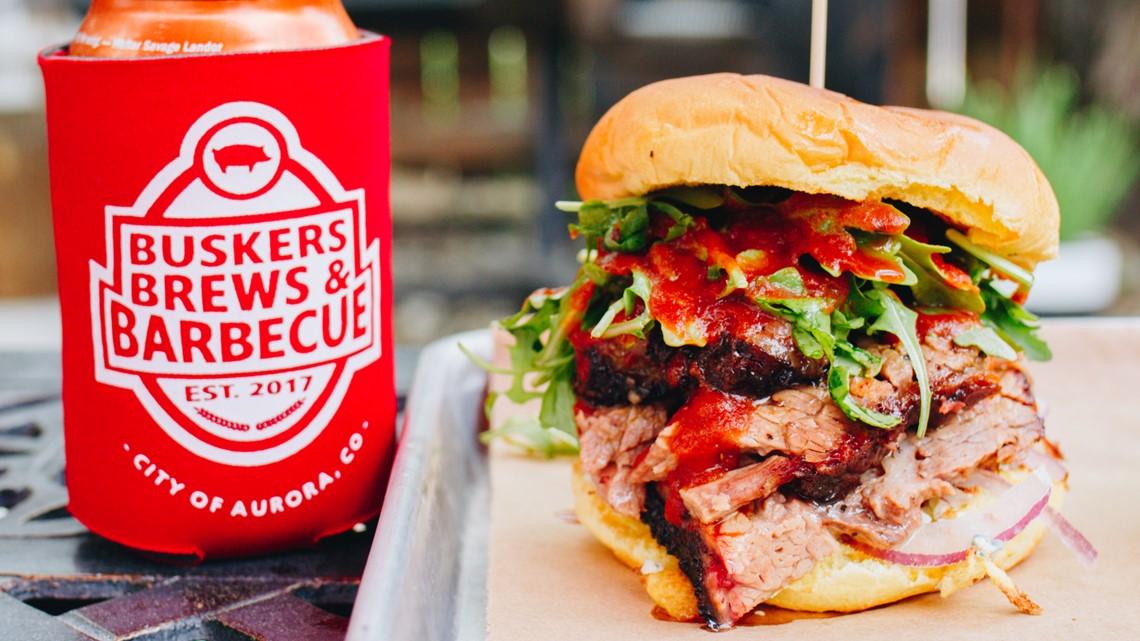 PHOTOS | Greeley Blues Jam in Greeley, Colo.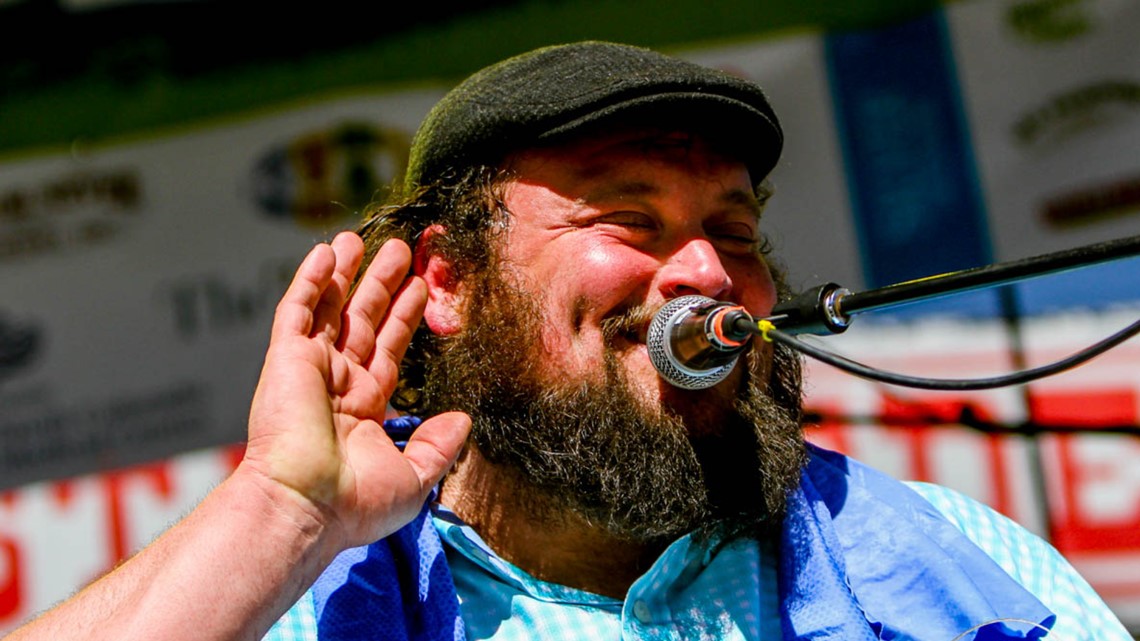 Would you like to see your favorite Colorado festival, fair, expo, concert, drama, musical, ballet, run or event listed in 9Things? Send it to alexander.kirk@9news.com.


RELATED | A list of farmers' markets across Colorado
SUGGESTED VIDEOS | Feature stories from 9NEWS