ENGLEWOOD, Colo. — It's not like Garett Bolles grew up in Texas, where football is a livelihood.
He was a wayward kid from Utah who was gifted with uncommon, if raw athleticism but is still learning how to play football while in the NFL.
Not that this is an excuse for Bolles' inconsistent play at left tackle in his first two seasons with the Broncos. The pros are about performance, especially for first-round draft picks who get $6.2 million signing bonuses.
But Bolles' background is to say he can measurably improve in 2019. He has two more years maturity as a man and experience as a player. He has Mike Munchak as his offensive line coach.
And Bolles had a good offseason while matching up against the likes of Bradley Chubb and Von Miller.

It should also help that Joe Flacco is his quarterback.
Recent Broncos quarterbacks Case Keenum and Trevor Siemian started hearing ghosts from their blind side and developed the bad habit of leaking deep and to the right of the pocket.
Siemian, Brock Osweiler and Paxton Lynch were sacked a combined 52 times in 2017, third-most in the NFL. Keenum ranked 13th with 34 sacks last year.
Flacco hasn't been in the top 15 in sacks since 2013.
Not that pass protection was all Bolles' fault. Menelik Watson, remember, was the Broncos' starting right tackle in 2017.
Watson hasn't played in the league since the seventh game in that year while Bolles continues to plays the most important position along a Broncos' offensive line that should be vastly improved.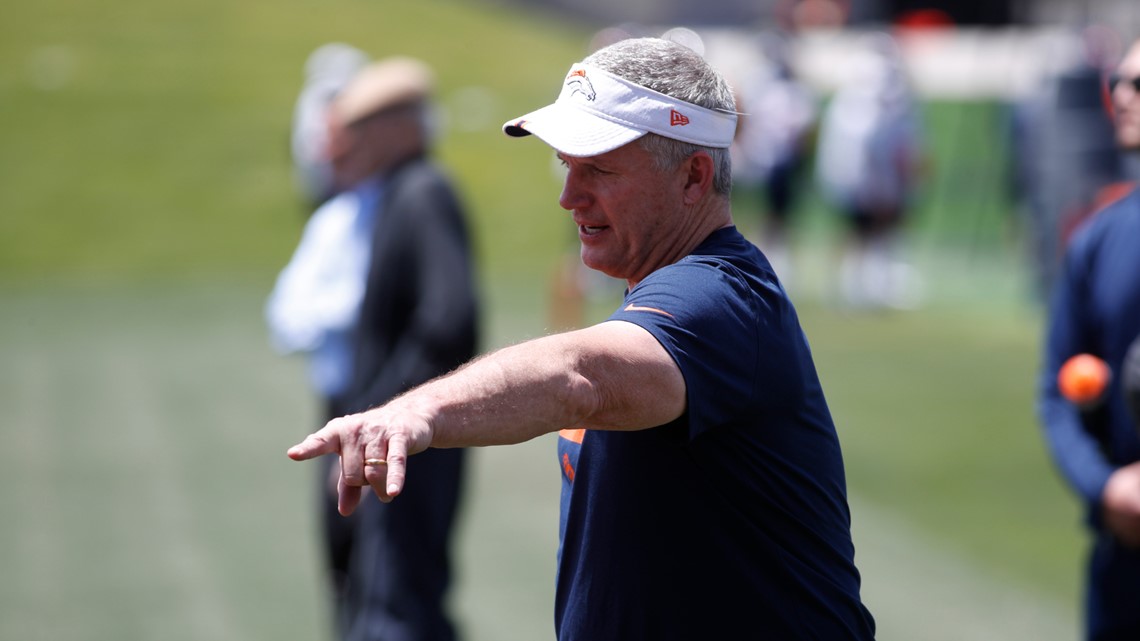 With the Broncos holding their first, open-to-the-public training camp practice in just 10 days on the morning of July 18, here's a preview of the Broncos' front line:
Overview
General manager John Elway not only made longtime defensive guru Vic Fangio his head coach, he kept his runner-up choice, Munchak, as his offensive line coach.
The Broncos' previous offensive line coaches both got top positional jobs with other teams – Sean Kugler with the Arizona Cardinals and Chris Strausser with the Indianapolis Colts.
So it's not like Broncos blockers were devoid of solid guidance last year. Munchak, though, is considered the very best offensive line coach in the league.
He and new assistant coach Chris Kuper, a former Broncos' standout guard, inherit an offensive line group that was very good in run blocking last year. Despite a 6-10 overall record that suggests too often playing from behind, the Broncos were 12th in rushing last year and Phillip Lindsay became a rare undrafted rookie who surpassed the 1,000-yard milestone.
As for pass protection, the Broncos made two huge personnel moves in signing former Miami Dolphin Ja'Wuan James to the largest right tackle contract in NFL history and using their top second-round draft choice on Wiggins' native Dalton Risner to be their new left guard.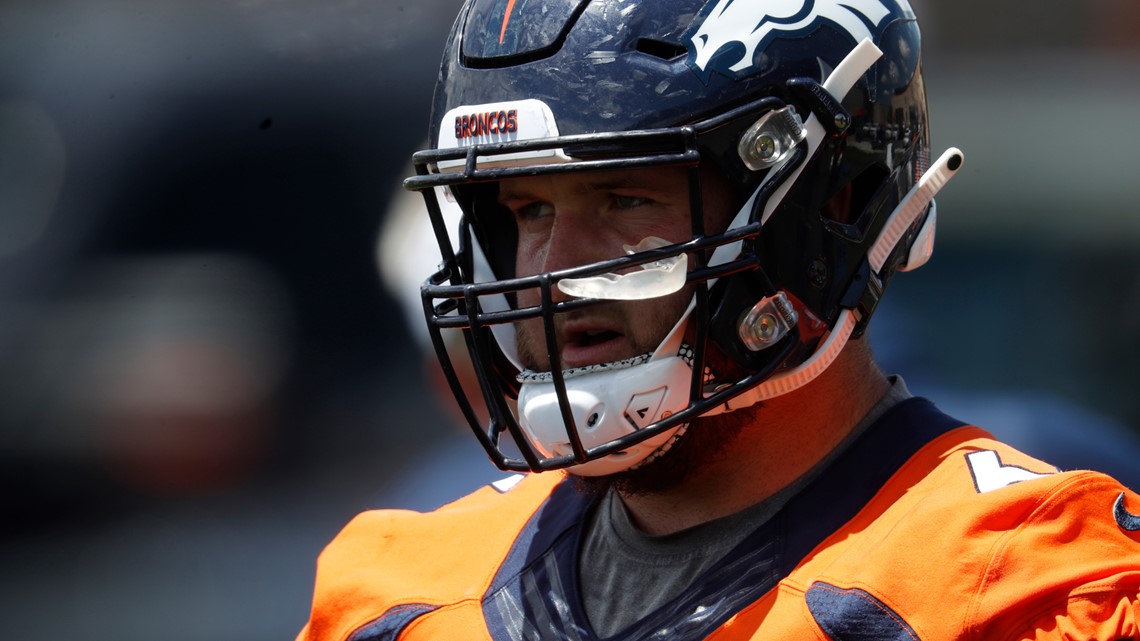 Starting Five
Garett Bolles, left tackle
Dalton Risner, left guard
Connor McGovern, center
Ron Leary, right guard
Ja'Wuan James, right tackle
McGovern shifts permanently from right guard to center. There wasn't much experimentation or shifting guys around during the offseason. Once Leary returned from injury, these five took almost every first-team snap in front of Flacco as Munchak wanted this group to build chemistry.

Backups
Uncertain other than Elijah Wilkinson is the frontrunner for swing tackle. Undrafted as a tackle two years ago out of Massachusetts, Wilkinson also started seven games at right guard last year. That type of versatility will make him invaluable on game day, when seven, no more than eight, blockers dress.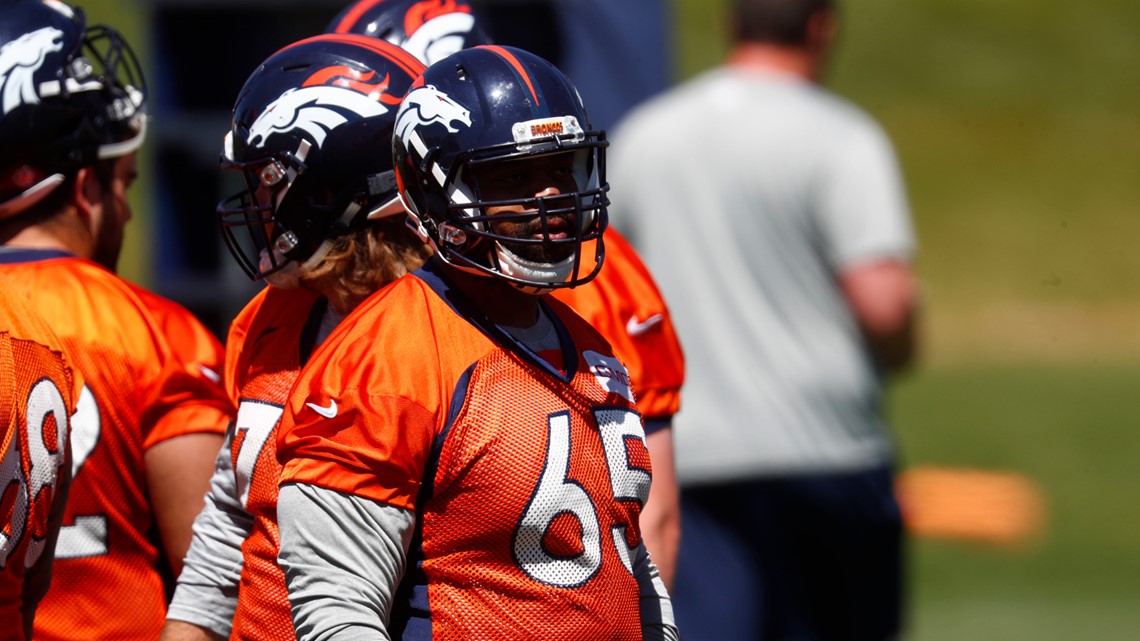 Camp Watch
Since signing a four-year, $36 million contract as a free agent from Dallas, Leary has finished each of his first two Broncos seasons on injured reserve. An injury clause in his contract was well-timed so that he will draw at least $8.25 million in year three.
Through his statements and determination to recover from injuries, it's clear Leary loves football and is eager to keep on blocking for the Broncos. He is healthy now after returning late in the offseason from Achilles surgery. But can his body hold up to play in all 16 games for only the second time in his career?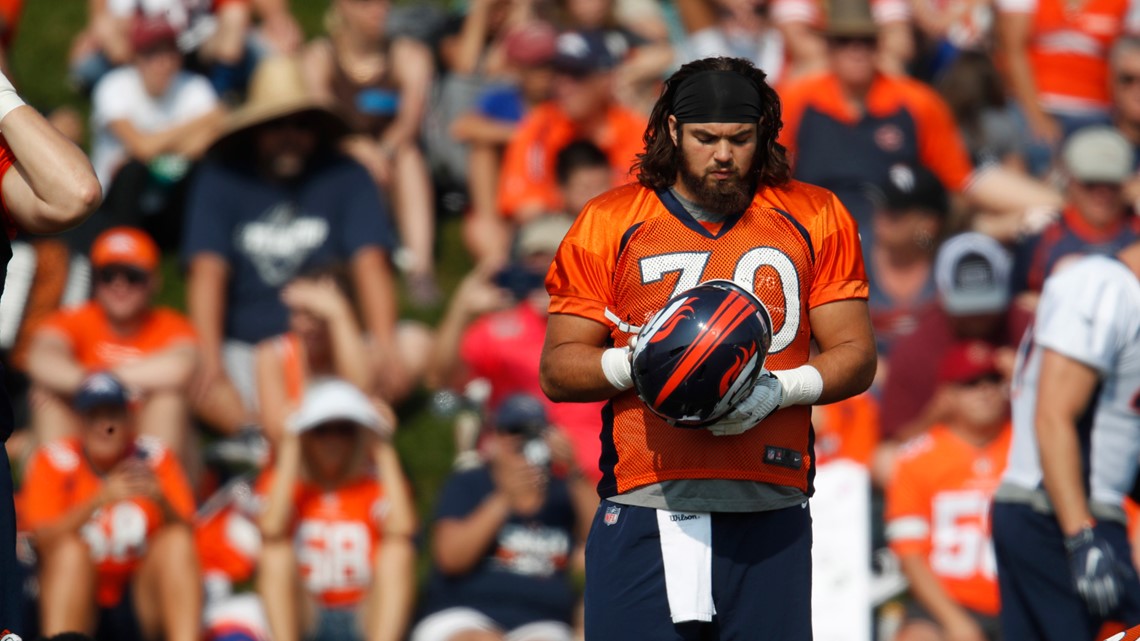 Camp Competition
The backup guard and center spots are wide open after no one broke away during the offseason.
Then again, that's what pads, contact, training camp and the preseason is for.
Among those who got the most second-team work during the offseason where second-year blockers Sam Jones, a former Highlands Ranch standout, and Austin Schlottmann, and veterans Don Barclay and Jake Brendel.