DENVER — Police are searching for the person responsible for shooting and killing two people near a popular bike path.
The first victim, 31-year-old Lluvia Robles-Banuelos, was found shot to death just before 12:30 a.m. on Sept. 6 near the South Platte River bike path under Interstate 70 near 45th Avenue and Washington Street, Denver Police (DPD) said.
Three days later, just after midnight on Sept. 9, 43-year-old Jeremy Hutcheson was found shot to death, also along the South Platte River bike path near West Florida Avenue and South Platte River Drive, police said.
Investigators said early evidence leads them to believe the killings are related, but a Denver Police spokesperson said they couldn't release any further details for fear of compromising the investigation.
"The callers in both instances heard gunshots fired near the trails, so we believe they happened right around the time they were called in," spokesperson Sean Towle said.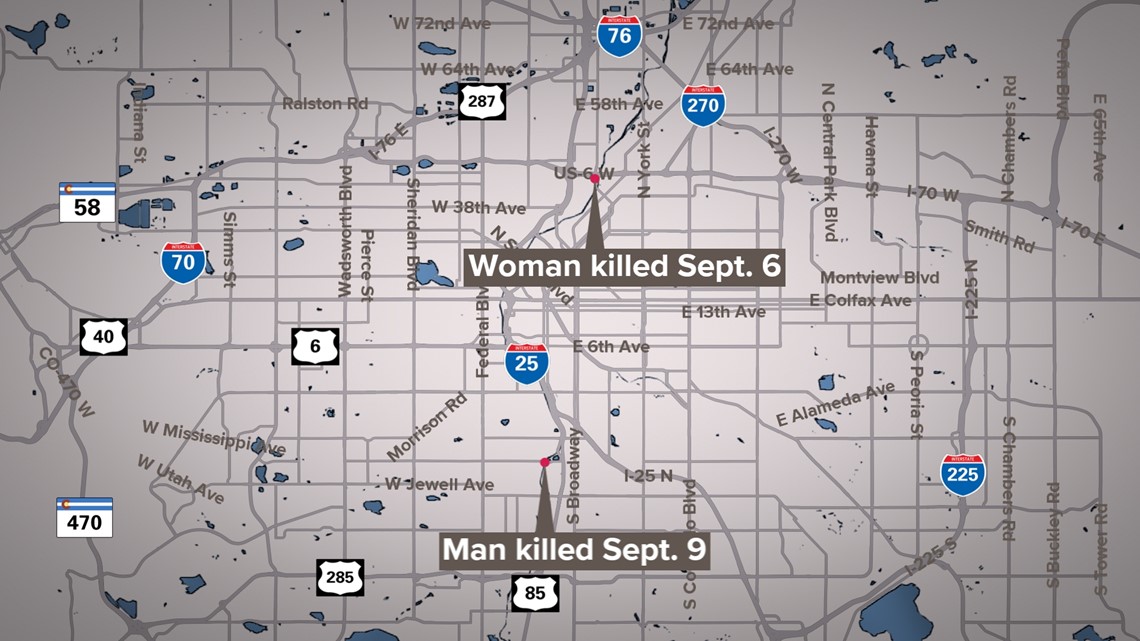 Police said both victims appear to have been experiencing homelessness, but neither homicide took place immediately near an encampment.
"Every homicide that takes place is concerning, and these are very concerning homicides," Towle said.
Anyone with information on either of the killings is asked to call Crime Stoppers at 720-913-7867.
Tipsters can remain anonymous and may be eligible for a reward of up to $2,000.
"We have very limited details at this time. That's why we're putting this out there to try to hope that someone from the public can help confirm the information that we have or to give us more information to help to lead us to the possible suspect," Towle said.
Metro Denver Crime Stoppers works by assigning a code to people who anonymously submit a tip. Information is shared with law enforcement, and Crime Stoppers is notified at the conclusion of the investigation.
From there, an awards committee reviews the information provided and, if the information leads to an arrest, the tipster will be notified. Rewards can be collected using the code numbers received when the tip was originally submitted.