DENVER — Consider the debate over surprise medical bills an annual tradition inside the Colorado State Capitol.
Patients complain. Legislators act concerned. Well-funded lobbyists warn the proposed legislation won't work. Patient protection fails.
Legislators, insurance companies, and medical providers vow to do better the next session.
The next session comes, and history repeats itself.
Every year since 2015, Colorado legislators have killed – without a single House or Senate floor vote – every effort to protect patients from the threat of large, out-of-network medical bills left partially or fully unpaid by insurance plans.
9Wants to Know spent months investigating the ramifications of those repeated failures.
Our investigation led us to the Capitol, several Denver-area hospitals, into the homes of patients from Northglenn to Highlands Ranch ... and to the sixth floor of the Adams County courthouse.
"There's no way I could pay $500 a month right now."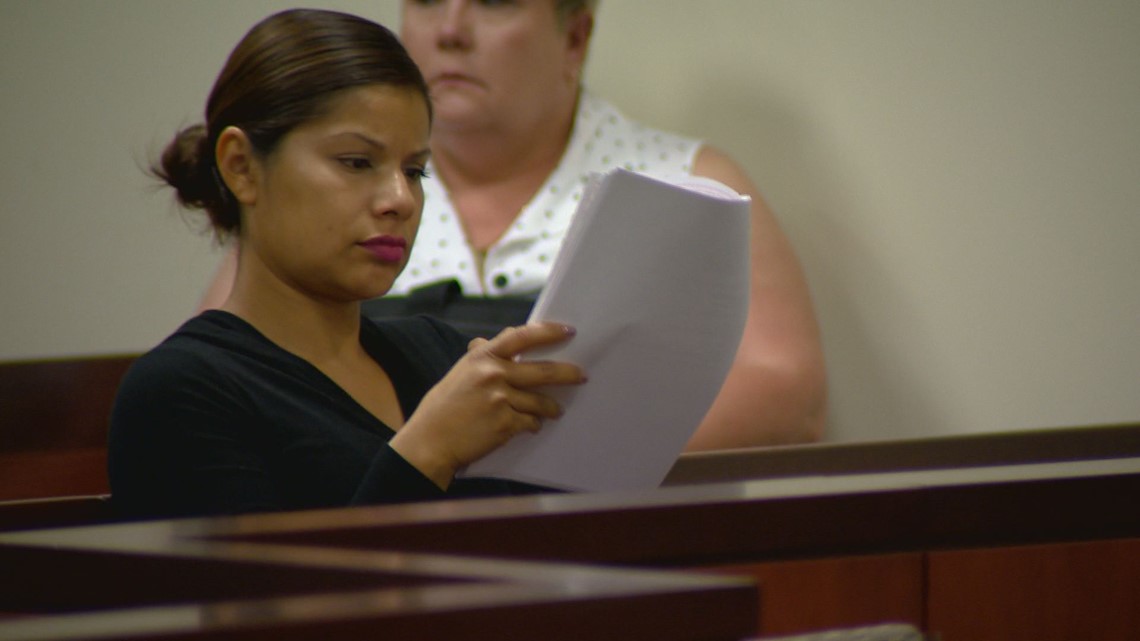 On a Thursday in September, Emisa Queme found herself alone in the sixth floor of the Adams County Courthouse in Brighton.
Inside courtroom 606, she was given a business card for Ruth Sharp, with Credit Systems Inc. The card had number on it and a clerk to Queme to wait until her number was called.
About an hour later, the clerk yelled: "Ruth Sharp, Number 2!" The clerk then handed Queme a business card for Sharp.
Queme, a nursing school student with a terminally ill relative at home, did as she was supposed to do. She followed the collections attorney out of the courtroom and into the hallway.
Queme invited 9Wants to Know producer Katie Wilcox to listen in on the conversation.
As Queme and the attorney sat on a wooden bench, the negotiation of a bill for more than $10,000 began.
Queme offered $100 a month.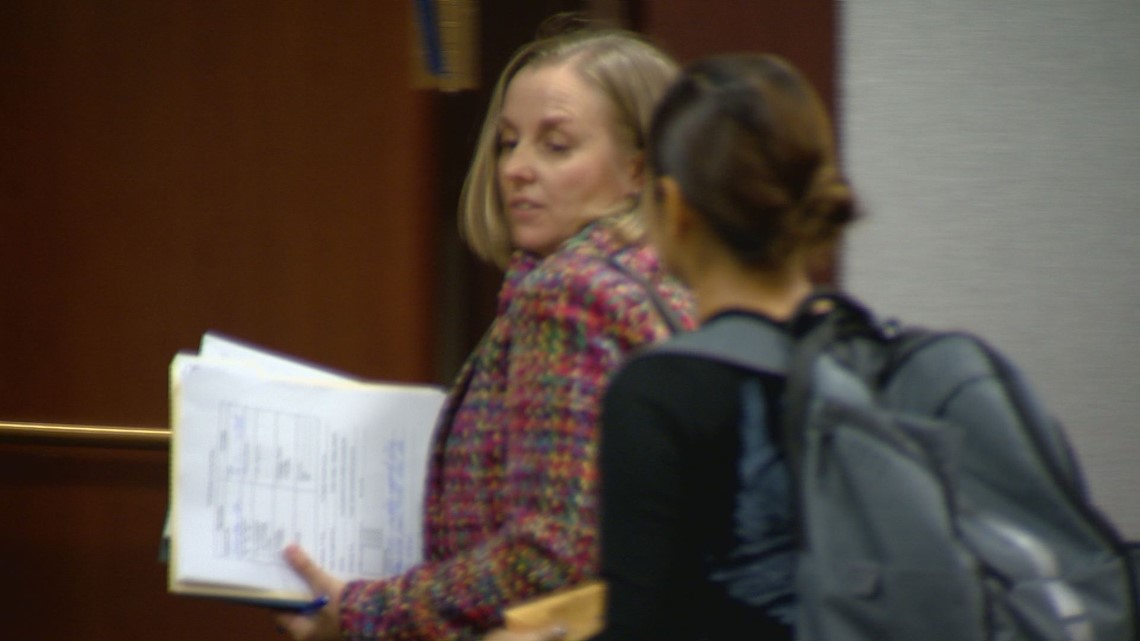 The lawyer, Ruth Sharp with Credit Systems Inc., wanted no less than $500 every month.
"There's no way I could pay $500 a month right now," Queme told 9Wants to Know after.
Back in courtroom 606, a dozen other defendants were trying similar negotiations with other collections attorneys. Some owed unpaid rent. Others owed credit card companies.
Queme's case was not like those cases, however. Not at all like those.
A year and a half before that court date, Queme went to North Suburban Medical Center for a pain in her abdomen.
The day after Valentine's Day 2017, a surgeon removed Queme's gall bladder as well as a part of her small intestine.
At the time, a big bill was never on her mind.
"I felt comfortable, because I had insurance and went in-network," she explained. Months later, the surgeon sent her a bill for $10,243.
Queme's insurance with Anthem BlueCross had denied the claim outright.
"They denied it, because they said the surgeon that performed the surgery was out-of-network," Queme said.
Yes, you read that right. While the hospital was in-network with her insurance, Dr. Emmett
McGuire – the on-call surgeon that day – was not.
Not that anyone at North Suburban Medical Center told her that.
Instead, shortly after receiving the bill, Queme received a form letter she could then use to file an appeal with her insurance.
Back in the courtroom hallway, Queme walked away from the impromptu negotiations with Sharp.
She planned on filing what's known as "an answer" with the court. Think of an "answer" as an initial attempt to fight the lawsuit.
A court trial is currently set for February of next year. If she loses, she'll owe Dr. McGuire even more as an 8 percent annual interest rate applies to the debt.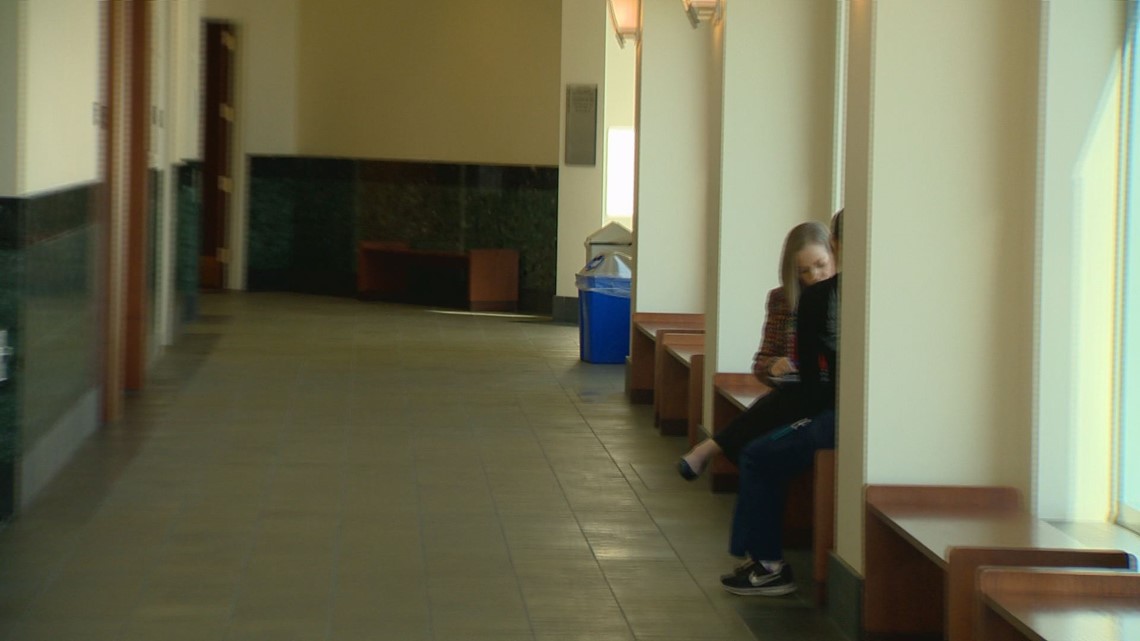 Ruth Sharp repeatedly told 9Wants to Know she couldn't comment on Queme or any other cases.
She also wouldn't comment on the liens she's placed on homes when people were unable or unwilling to pay off debt stemming from out-of-network surgeries.
9Wants to Know also repeatedly reached out to Dr. Emmett McGuire for comment. He has yet to respond to our inquiries.
It's important to note that current Colorado law allows Dr. McGuire and Sharp to do collect debt using this practices.
Nothing they've done is illegal.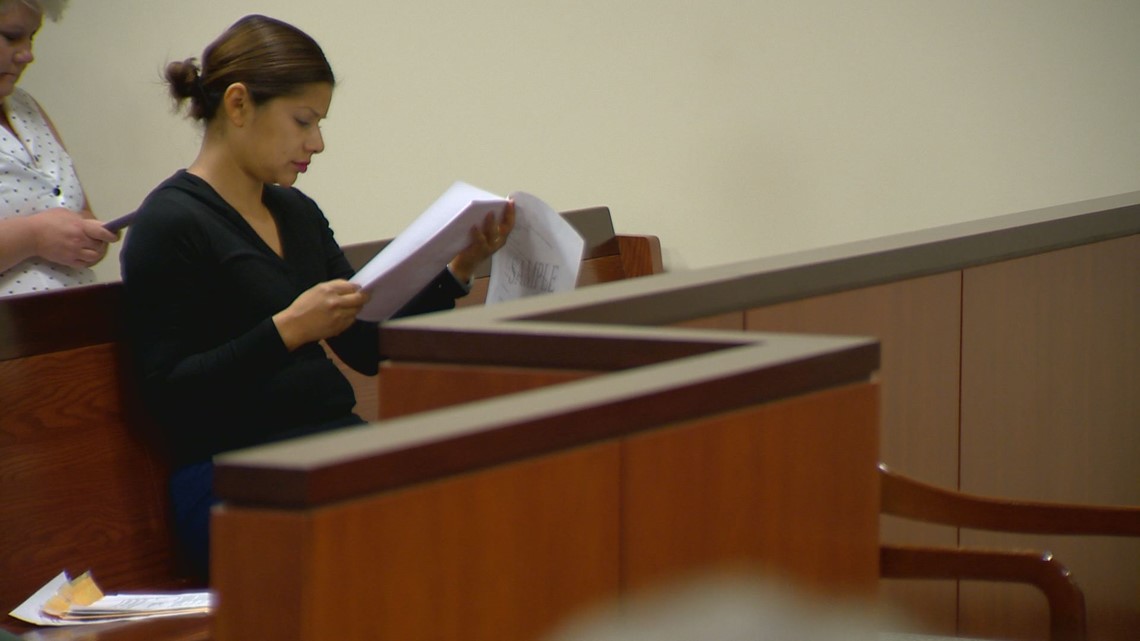 Why balance billing continues to be legal in Colorado
Colorado State Senator Bob Gardner – a Republican from Colorado Springs – isn't exactly known for his affinity to regulation.
When patient advocates started approaching him a few years ago about the need for more protection from surprise medical bills, he started off a bit skeptical.
He's no longer skeptical.
"I think this is a growing problem, frankly," he told 9Wants to Know. "Consumers are the ones who are really hurt by this."
In 2017, he co-sponsored Senate Bill 206. This year, he co-sponsored Senate Bill 237.
Both bills – in unique ways – attempted to address what Gardner believed to be shortcomings in current Colorado law when it comes to surprise bills. Senate Bill 237 would have required health care providers and insurers to disclose to patients the potential impacts of out-of-network providers working inside otherwise in-network facilities.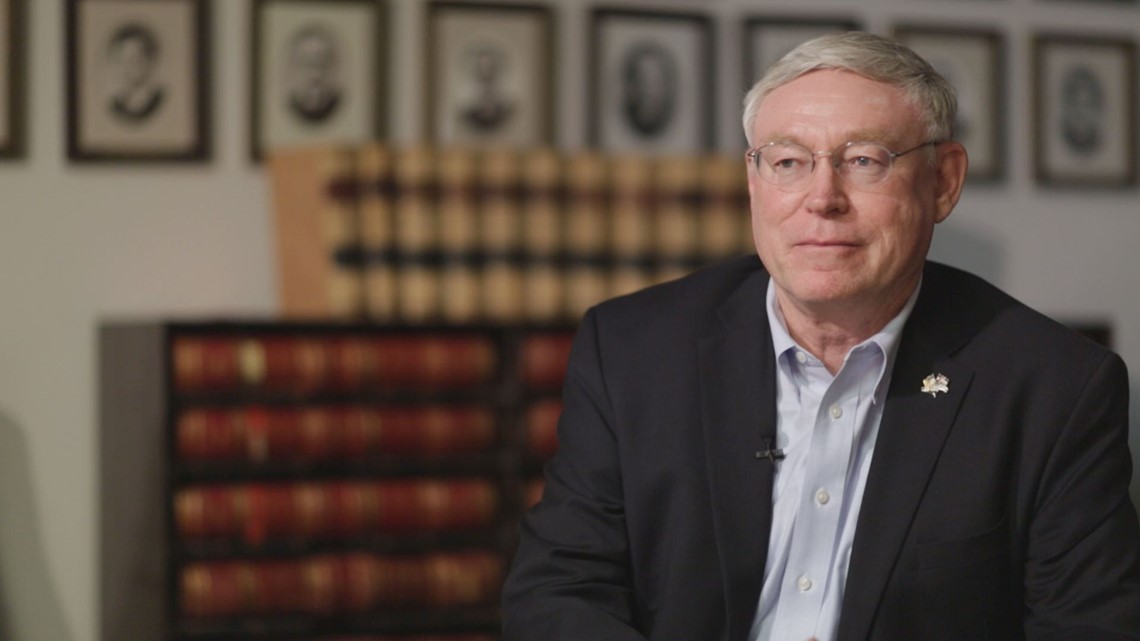 It was a modest proposal by almost all accounts, a far cry from legislation offered during the previous three sessions, but Gardner and Esgar called it an important step nonetheless.
"We had to kind of step back and figure out what we could do… in a modest way to protect consumers," Esgar said.
But just like the three earlier bills SB 237 died in committee before ever getting a vote on the Senate floor.
He blamed the current political environment for the string of defeats.
"Consumers have some lobbying representation (at the State Capitol), but it's dwarfed by industries," he said.
Representatives and lobbyists working for insurance companies and medical providers have long battled over adequate reimbursement rates.
Both groups are represented well at the Capitol.
"They want to solve the problem, but they want to solve the problem in a way that works for them," he said.
His co-sponsor of the 2018 legislation, Rep. Daneya Esgar (D-Pueblo), echoed the statement.
"The people who are looking out for the consumer just don't have the same power and the same type of funding behind them," she said.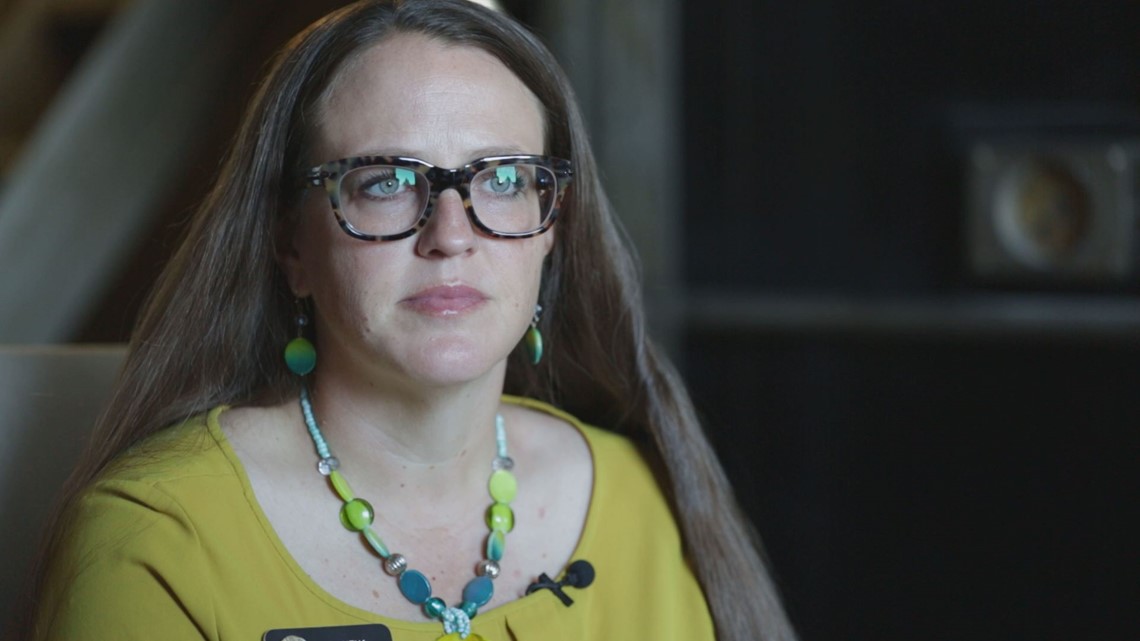 When 9Wants to Know asked who killed her legislation last session, she pointed a finger directly at physicians.
"CMS," she said, referring to the Colorado Medical Society. CMS is the largest organization of physicians in the state.
Using Colorado Secretary of State records, 9Wants to Know found CMS has spent, on average, roughly $200,000-a-year lobbying members of the state legislature. It has a loud voice, and Rep. Esgar said it likes to use it.
"They (along with insurance companies) have more money to pay more people to talk to more legislators," she said.
"If you start to shake things up too much and you threaten that profitability one way or another, a lot of people stand up and say, 'No way," Esgar said.
On April 18, Senate Bill 237 died on a party-line vote inside the Colorado Senate's Health and Human Services Committee.
When asked if their legislation would have gotten through committee this year had CMS supported it, Gardner said, "I think that's likely."
CMS didn't necessarily agree.
"Nothing is happening because of the politics involved"
"I would say the bill was introduced very late in the session, and it didn't accomplish what the Medical Society would like to see accomplished on this issue," said John Conklin, an attorney who assists on policy work for the Colorado Medical Society.
9Wants to Know reminded Conklin that CMS has been involved in discussions about potential legislation for at least five years, but Conklin blamed something else.
"I think nothing is happening because of the politics involved," Conklin said.
When asked what CMS would like to see accomplished, Conklin stated CMS would like legislation that would keep the patients out of the equation by allowing out-of-network providers to send bills directly to insurance companies instead of patients.
The rub lies in figuring out just how much insurance companies might have to pay providers who have not agreed to go in-network with them.
Physicians are unlikely to accept a payment structure that mirrors in-network reimbursements because it would essentially force their hands.
Insurance companies are just as unlikely to pay physicians a rate much higher than their contracted rates with other physicians.
Until a compromise is reached, Conklin said CMS will not dictate to providers how they should get their patients to pay out-of-network bills – up to, and including, liens.
"The doctors are utilizing the current system that we have," Conklin said.
For tips on this or other medical-related stories, email ShowUsYourBills@9news.com.