GRAND COUNTY, Colo — A fire in Grand County originally called the Spring Creek Fire when it broke out Wednesday has been renamed the Deep Creek Fire, according to a Facebook post from the Summit Fire & EMS.
It's estimated to have burned about 80 acres, according to a tweet from the White River National Forest. The forest service also said the fire was "human-caused" but the exact cause is under investigation.
Firefighters from Summit Fire & EMS and federal firefighters as well as Vail Fire, Greater Eagle Fire and Northwest Fire (Fairplay), operating as part of the Mountain Mutual Aid consortium monitored the fire overnight.
They planed to attack the fire from the air on Thursday and with hand crews on the ground.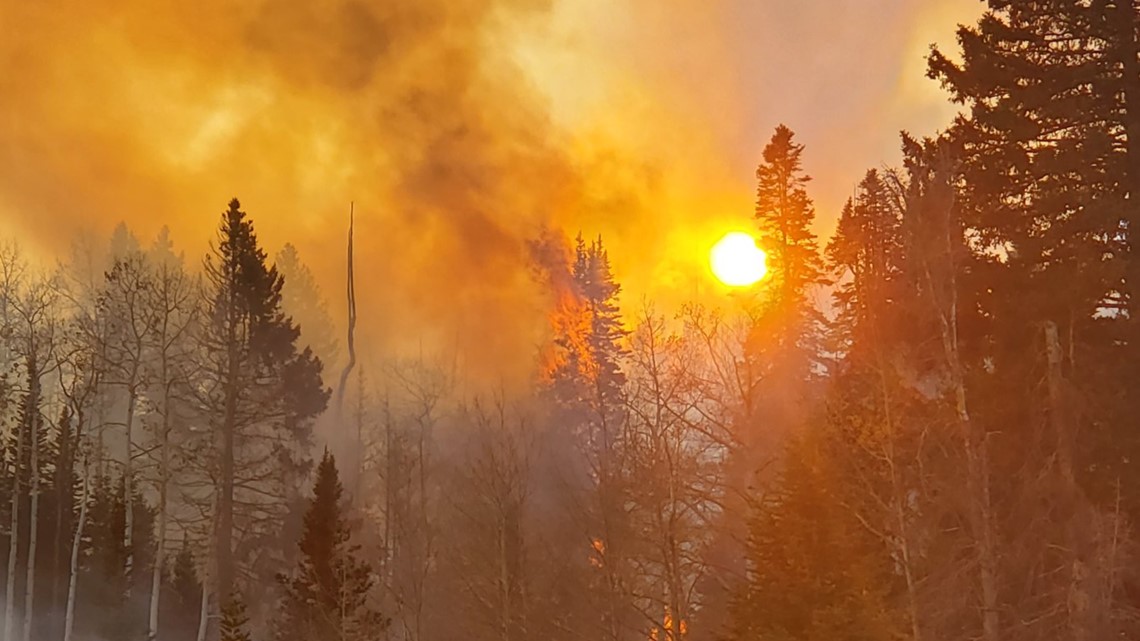 It's currently burning in timber and mowed hay meadows in the vicinity of Spring Creek Ranch north of the Green Mountain Reservoir. No structures have been damaged, although as many as a dozen vacation homes west of the Blue River were evacuated. Those evacuation orders have since been lifted.
>> Video above: Why wildfire is good, even necessary, in Colorado.