ENGLEWOOD, Colo. — Even if they don't select until the No. 67 overall pick in the third round, the Broncos can still make a splash in the 2023 NFL Draft.
Taking a receiver with their first selection in the third round would be a splash. Drafting a running back or tight end would also cause Broncos Country to take notice.
The Broncos have brought in at least two players from each of the receiver, running back and tight end positions for top 30 draft-prospect visits this month. The latest skill position player known to have visited the Broncos at their team headquarters is Rashee Rice, a receiver from SMU - the same college program that produced current Denver receiver Courtland Sutton and former pass catcher Emmanuel Sanders.
A source also confirmed the Broncos visited with hybrid defensive player Marte Mapu of Sacramento State.
As for running back, keep in mind Javonte Williams has his starting running back position waiting for him as soon as he's deemed fully healthy to play football again.
The Broncos are hoping he's ready for Day 1 of the 2023 NFL season and wouldn't be surprised if he makes it by then in his recovery from a torn ACL. But all teams must plan for worst-case scenarios and if Williams isn't ready to start carrying tacklers on his back again until, say, October, then the Broncos must be prepared.
Two running backs, Samaje Perine and Tony Jones Jr., were signed through free agency. But more and more NFL running backs are a young man's position and the Broncos are taking a close look att some of them in the pre-draft process.
Sean Tucker of Syracuse and Auburn's Cartavious "Tank" Bigsby are two running backs the Broncos have brought in for top 30 visits, sources have told 9NEWS. It's worth noting that while many of the draft-eligible players the Broncos have brought in to their headquarters have been older types, these two running backs are both just 21 years old.
Again, running back is a young man's position.
Tucker and Tank are two of at least 14 draft prospects 9NEWS confirmed the Broncos have brought in, or are scheduled to bring in by April 19, the final day of prospect visits.
Each team can host up to 30 prospects heading into the April 27-29 NFL Draft. In addition, each team can hold up to three, one-hour Zoom interviews with draft prospects.
The Broncos don't pick until the third round this year — No. 67 and 68 overall. Many if not most draft prospects are older this year because of the added year of eligibility all college players received from the 2020 COVID pandemic season whether they played that season or not.
Besides Tucker, Bigsby, Rice and Mapu, 9NEWS has confirmed the Broncos have held, or are planning to hold, top 30 visits with West Florida receiver David Durden, do-everything H-back prospect Jack Colletto of Oregon State, Oregon defensive tackle Jordon Riley, Michigan tight end Luke Schoonmaker, Tennessee outside linebacker Byron Young, Oregon State tight end Luke Musgrave, Houston cornerback Art Green, Arkansas State guard Jordan Rhodes, Texas linebacker DeMarvious Overshown, and safety Garrett Williams.
The Broncos have also held Zoom interviews with several prospects including Penn State quarterback Sean Clifford. Here's a look at the Broncos' 14 known top 30 prospects, plus Clifford.
Rashee Rice
WR, SMU, 6-1, 204, 23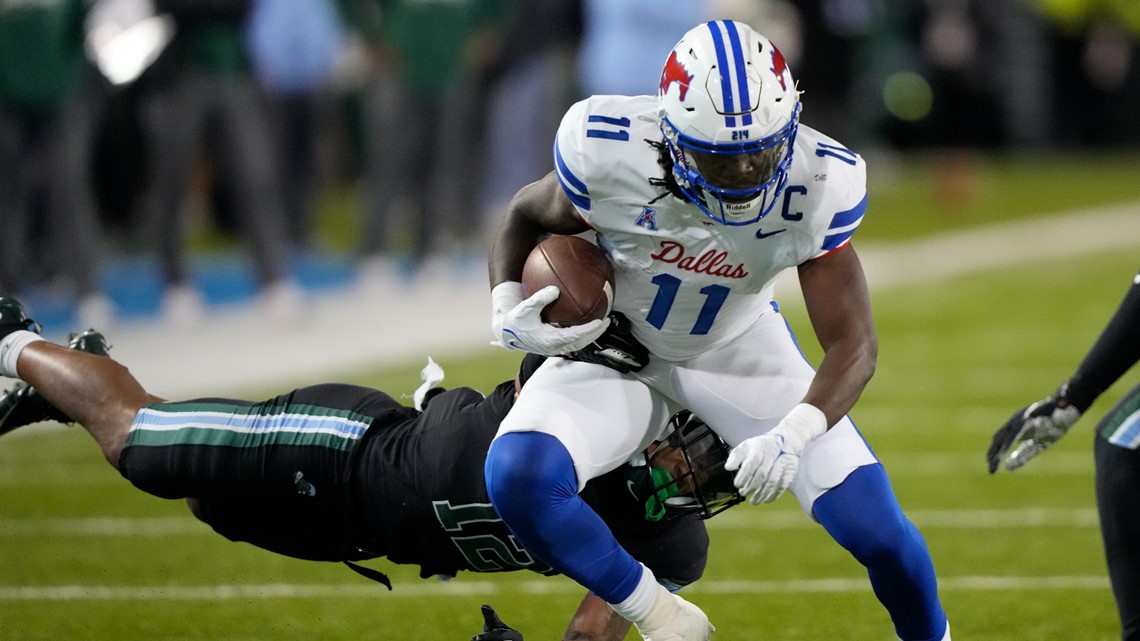 Productive in his first three years for the Mustangs, Rice exploded last season as a senior with 96 receptions for 1,355 yards and 10 touchdowns. There's a chance he goes in the second round. Considered a smooth route runner with good hands. Ran a 4.51 40 so not a burner but runs well enough to get open.
Marte Mapu
OLB/SS, Sacramento State, 6-3, 225, 23
Began as defensive back as he played at 215 pounds early in his college career. Became a strong safety/outside linebacker who evolved into the Big Sky Defensive Player of the Year in 2022. Same college program that produced former Broncos linebacker Todd Davis.
Luke Musgrave
TE, Oregon State, 6-6, 253, 22
Musgrave has the pedigree and the potential, if not the stats.
The Broncos were aware enough about Musgrave's ability to bring him in for a top 30 draft-prospect visit Wednesday, sources told 9NEWS.
Musgrave is the son of Doug Musgrave, who like his older brother Bill played quarterback for Grand Junction High School and the University of Oregon. Uncle Bill was the Gold Helmet Winner as the Colorado High School Player of the Year in 1985 who later became John Elway's backup with the Broncos.
Luke Musgrave, 22, grew up in Bend, Ore. and even though he had but 47 catches in four seasons at Oregon State for 633 yards and two touchdowns, he is considered one of the top tight ends in the draft who may not be there when the Broncos use their first draft pick, No. 67 in the third round.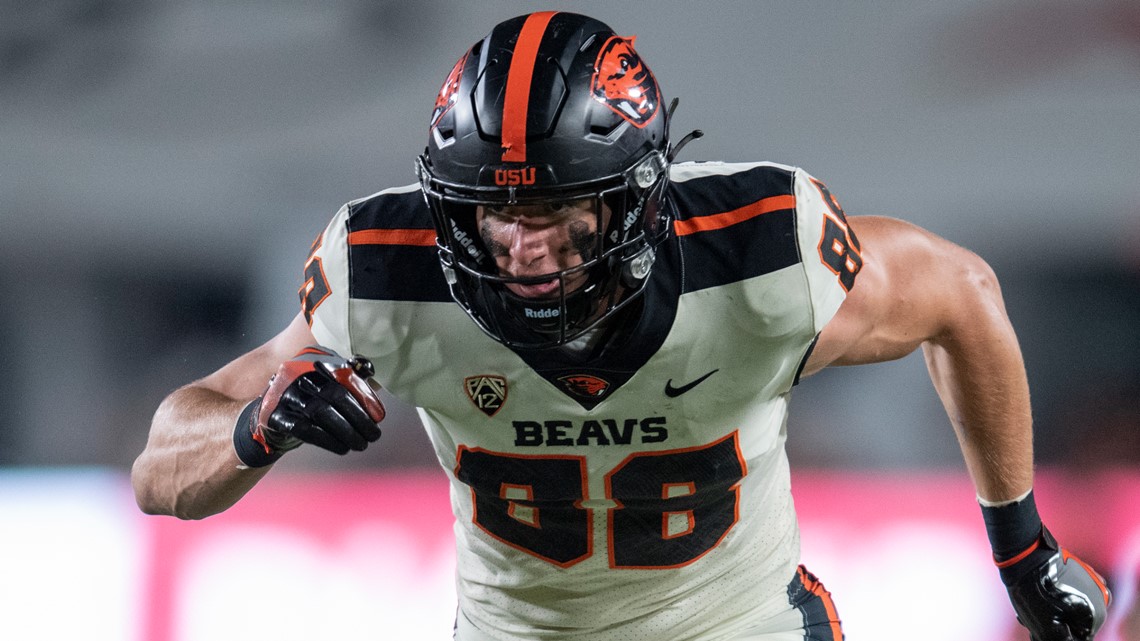 Musgrave is a large, strong blocker who also ran the 40 in 4.61 seconds at the NFL Combine -- which means he has better receiver potential than Oregon State's offensive system utilized.
David Durden
WR, West Florida, 6-2, 200, 24
Had two decent seasons at Mercer, catching 18 passes for a 22.6 yard average with five touchdowns as a freshman in 2018, then had 45 catches for 647 yards and four touchdowns as a sophomore in 2019.
Transferred to Division II West Florida in the spring of 2020, then sat out the season because of the COVID-19 pandemic. Was first-team Gulf South Conference as a junior and senior, catching a combined 88 passes for 1,915 yards (21.8 yards per catch) and 23 touchdowns. He was a Division II All-American as a senior.
Besides sitting out the pandemic year, Durden spent his first year out of high school playing center field for the Boston Red Sox Gulf Coast rookie league in 2017. He hit .220 in 91 at-bats and retired in January 2018 to concentrate on football.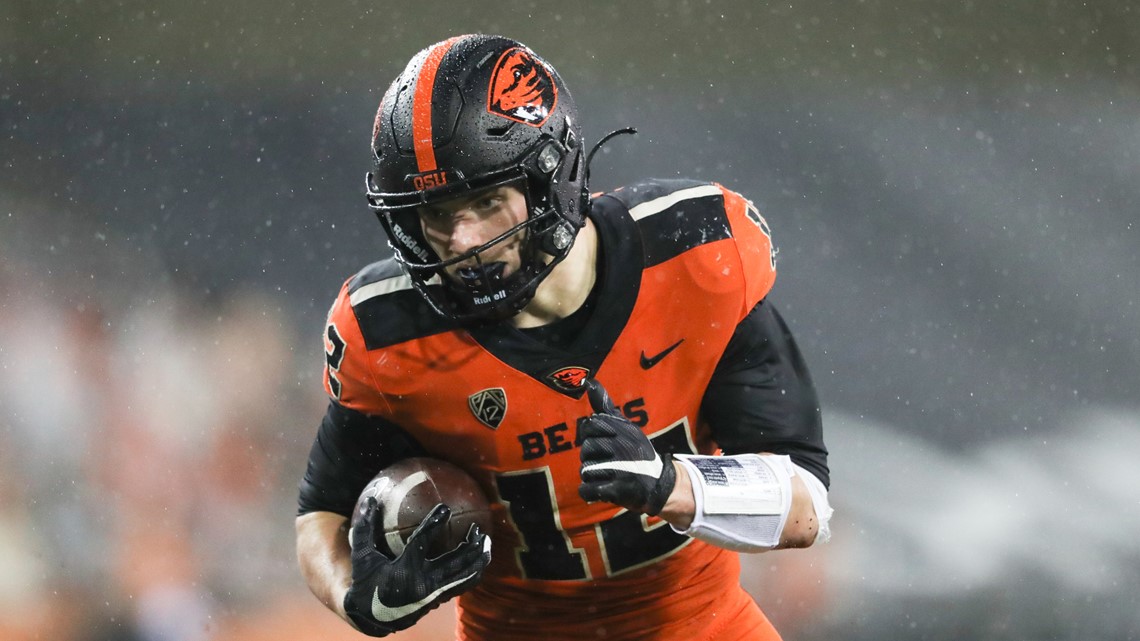 Jack Colletto
FB/LB, Oregon State, 6-3, 240, 24
Began his college career as a quarterback at Arizona Western Community College in Yuma, Ariz., then transferred to Oregon State as a quarterback. Started one game at quarterback in 2018 against the Colorado Buffaloes, but was pulled in Beavers' 41-34 overtime win.
Switched to fullback, linebacker and special teams player. A plunge, short-yardage ball carrier who rushed for 14 touchdowns off just 59 carries his final two years at Oregon State.
Also had an interception as a junior linebacker and 27 tackles as a senior. A Swiss Army knife who figures to draw interest from Sean Payton given his utilization of Taysom Hill's versatility in New Orleans.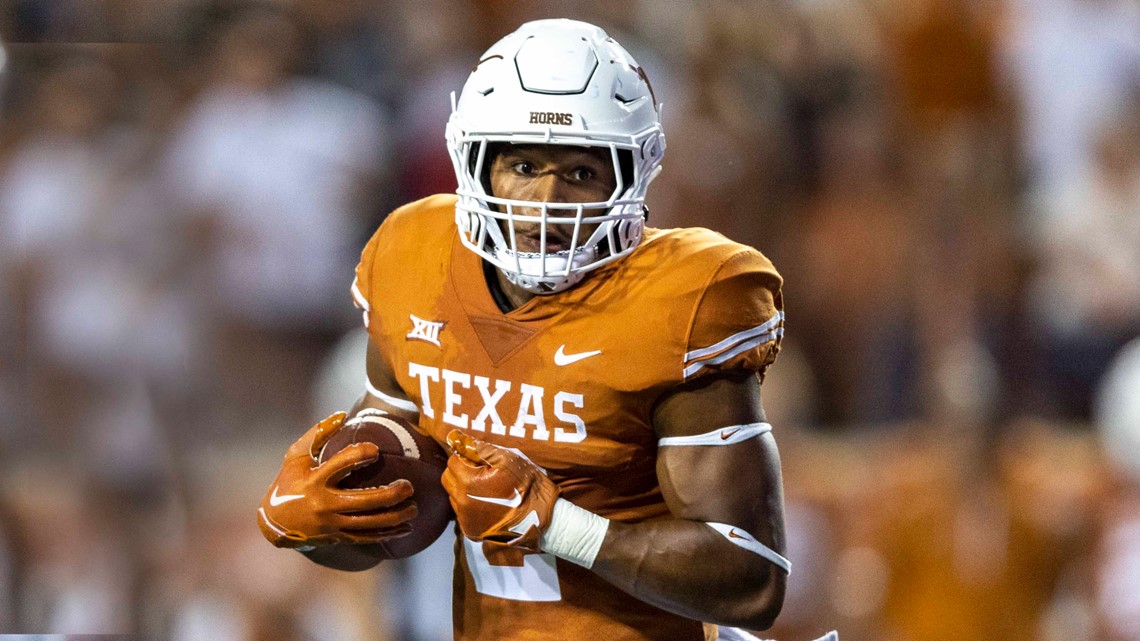 DeMarvion Overshown
LB, Texas, 6-3, 229, 22
A former safety turned linebacker, Overshown came up big as a fifth-year senior last season, accumulating 96 tackles with 10 tackles for loss and four sacks. Ran a 4.56, 40 at the NFL Combine and had strong jumping measurements to further demonstrate his athleticism. Just like Nik Bonitto as a rookie in 2022, Overshown may need a year to build NFL strength.
His top 30 visit with the Broncos is scheduled for next Tuesday -- one of several in-house meetings he has across the NFL.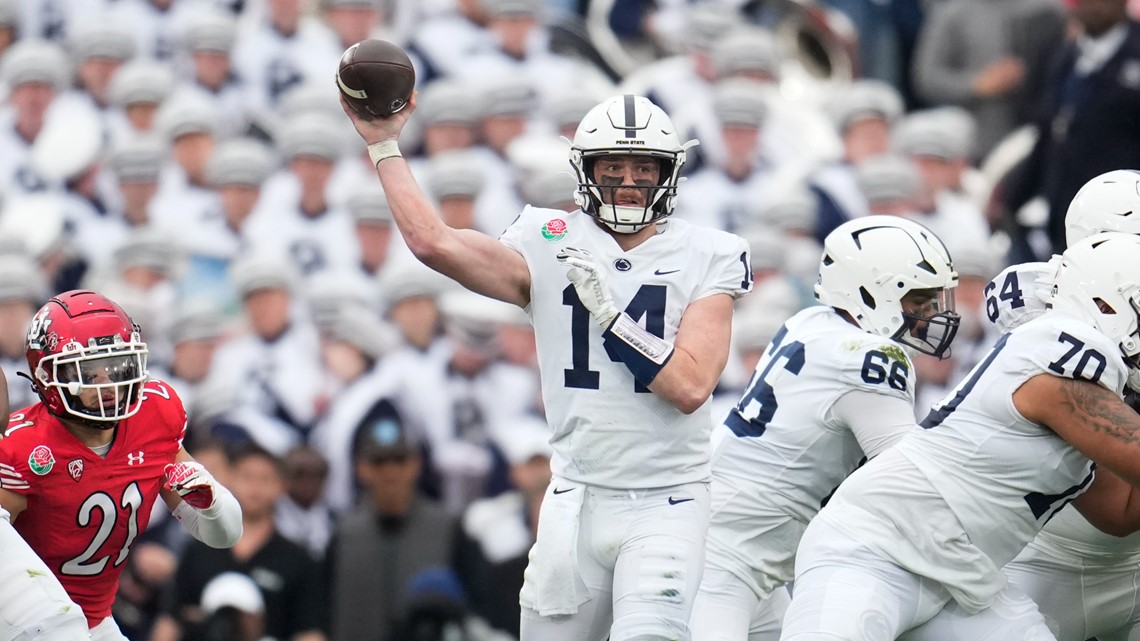 Sean Clifford
QB, Penn State, 6-2, 218, 24
This was a Zoom interview with Broncos' new quarterbacks coach Davis Webb. Clifford, who turns 25 in July, spent six years at Penn State and was a four-time captain.
Threw 86 touchdowns against just 31 interceptions in his four years as a starter and also rushed for 15 touchdowns. Ran a 4.56, 40 at his Pro Day.
Came up huge in his final college game as he led Penn State to a 35-21 Rose Bowl win against Utah by completing 16 of 22 for 279 yards and two touchdowns to earn the game's MVP.
The Broncos need another passer to compete with Jarrett Guarantano for their No. 3 quarterback spot behind Russell Wilson and Jarrett Stidham.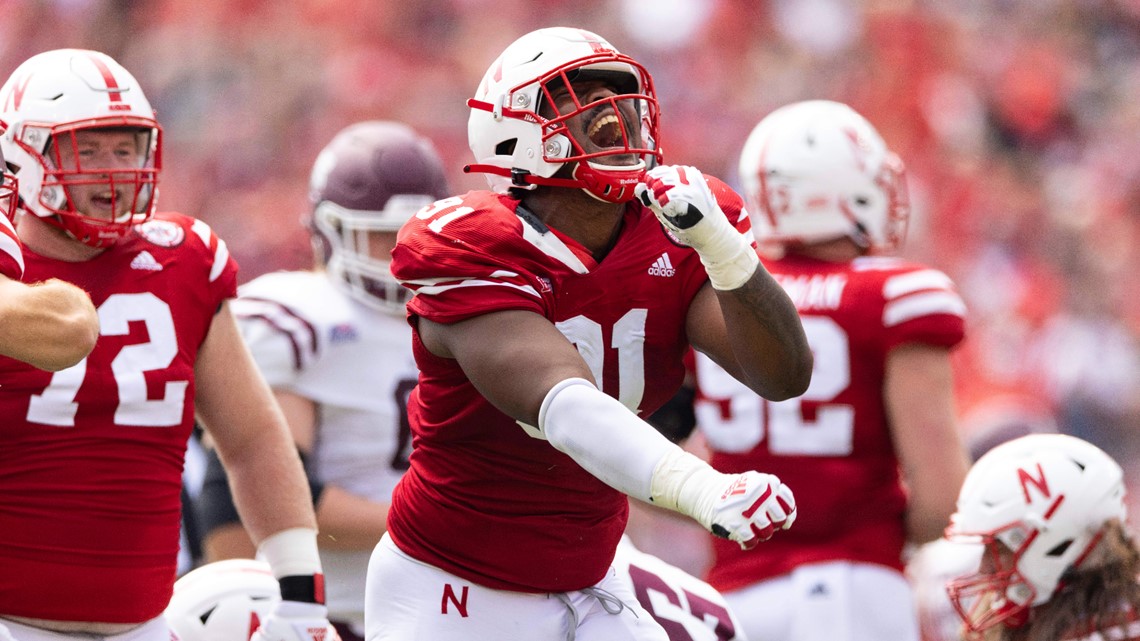 Jordon Riley
DT, Oregon, 6-5 1/2, 338, 25
A late-bloomer to say the least, Riley played two years at North Carolina, one at Garden City Community College in Kansas, two years at Nebraska, and then after earning his college degree followed his defensive line coach to Oregon as a grad transfer.
Started all 13 games for the Ducks last year. Although projected as a premium undrafted free agent, Riley's stock began to rise after his performances in the NFLPA All-Star Game and Pro Day. In particular he opened eyes with how well he moves for his size.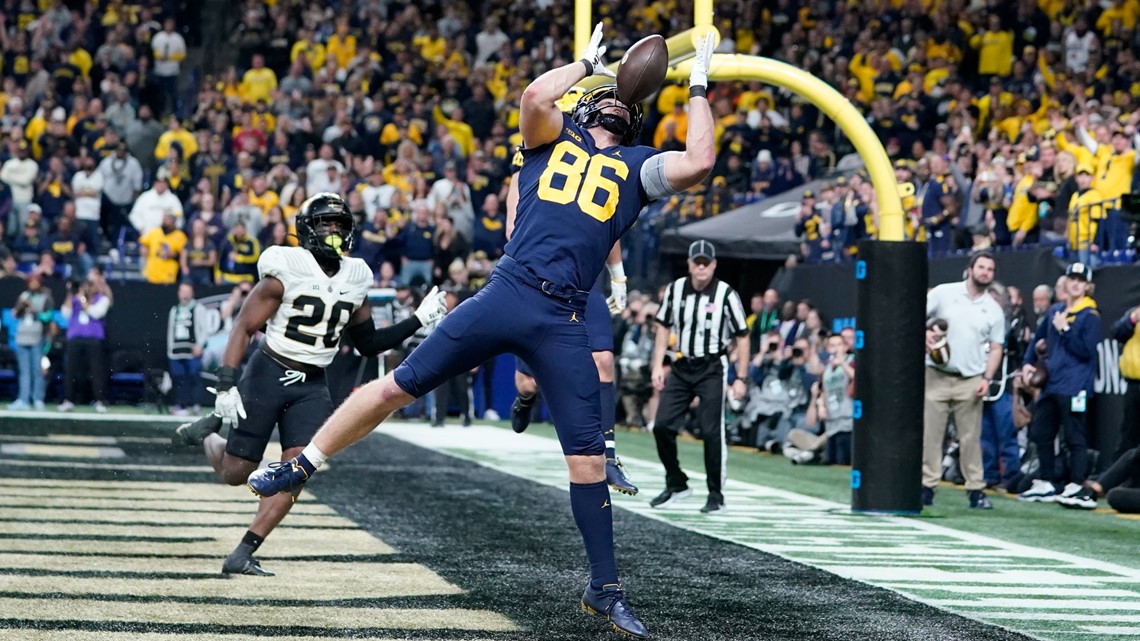 Luke Schoonmaker
TE, Michigan, 6-5, 251, 24
Flew off the charts in his short-range Combine and Pro Day events. Ran a 4.63 40 and was fastest among all tight ends in the 3-cone drill. Shuttle time also impressive. Has the size and know-how for in-line tight end Sean Payton seeks. Rarely a top feature in Jim Harbaugh's passing game but still had 35 catches for 418 yards and three touchdowns last season. Another "older" prospect because of added year of eligibility from COVID season.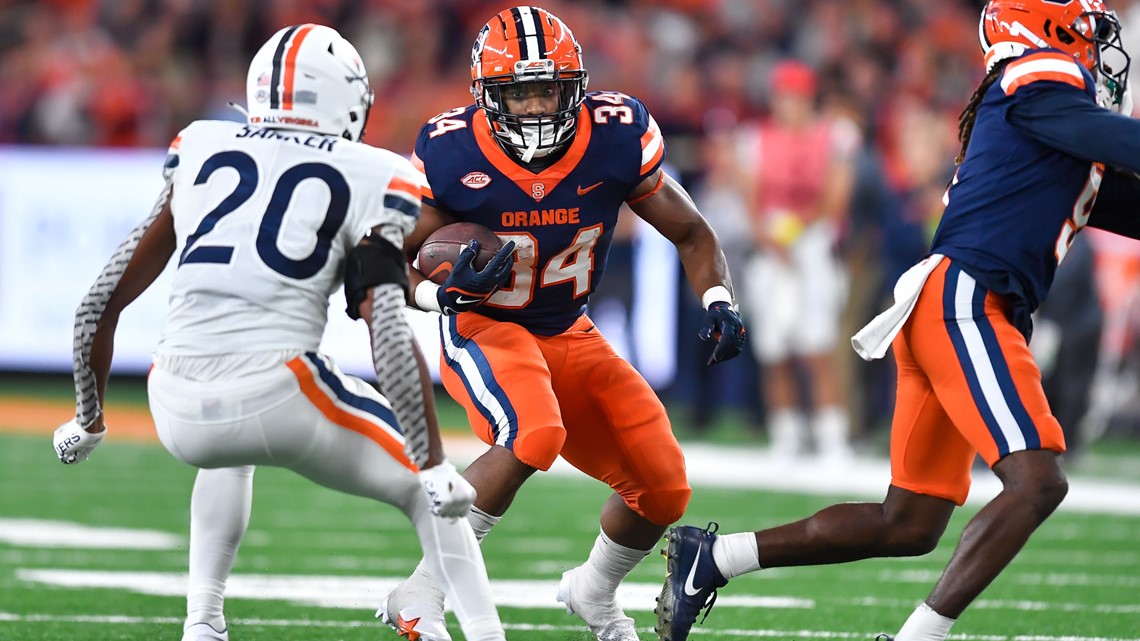 Sean Tucker
RB, Syracuse, 5-9, 207, 21
Here's a younger prospect who declared for the draft after three seasons for the Orange. Followed the school's strong running back tradition (Jim Brown, Ernie Davis, Floyd Little) by earning first-team All American honors as a second-year freshman in 2021 when he rushed for 1,496 yards and 12 touchdowns. Also had 20 receptions for another 255 yards and two touchdowns.
Rushed for another 1,060 yards and 11 touchdowns as a third-year sophomore last season, when he added 36 catches and another two touchdowns.
Did not participate in Combine or Pro Day drills because of what he stated was a "medical exclusion" while adding he expects to be cleared shortly and has been working out diligently and is great shape.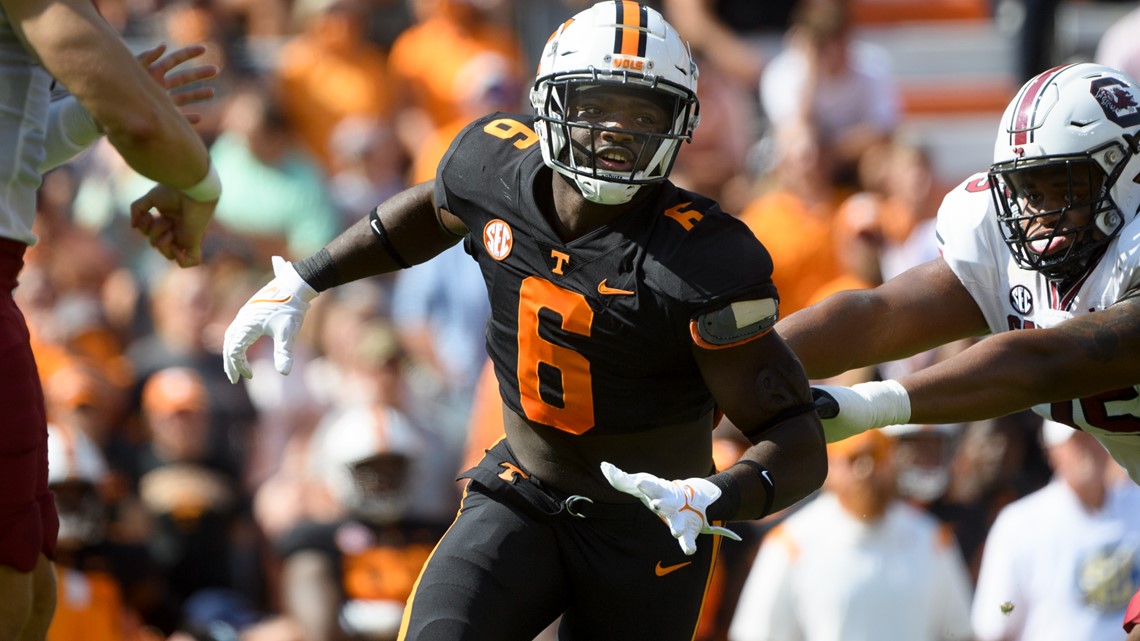 Byron Young
OLB/DE, Tennessee, 6-2, 253, 25
Considered a top-10 edge rusher in this draft class, the Broncos will either have to trade up a few slots from No. 67 in the third round or hope he falls a few spots -- which if he does is only because of his age.
A terrific story who after graduating from Carvers Bay Preparatory High School in South Carolina moved to Columbus, Georgia where he worked nearly two years as an assistant general manager at Dollar General.
Spotted at a tryout by Georgia Military Junior College where he played two years. Then transferred to Tennessee where he had 12.5 sacks as a two-year starter. Ran a 4.43 40. A speed, athletic rusher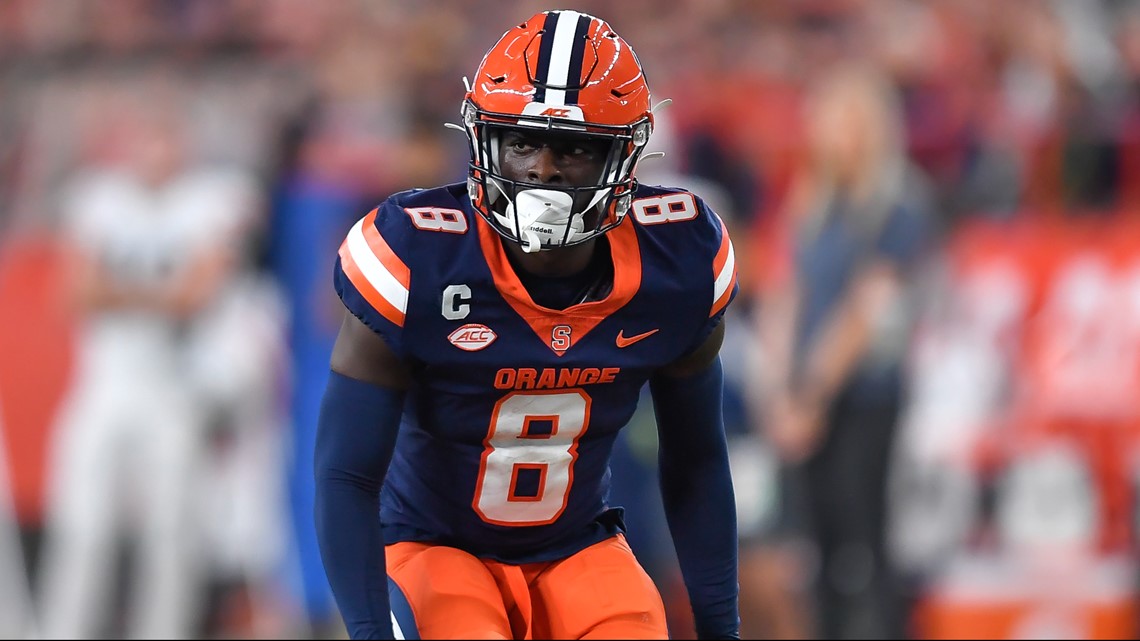 Garrett Williams
DB, Syracuse, 5-10, 192, 21
A terrific cover corner who is mostly projected as a safety in the NFL. Was having his third consecutive All-ACC season when he suffered a torn ACL in a game on Oct. 29, 2022 against Notre Dame.
A three-year starter and team captain, Williams may well have been a third-round draft pick if not for the knee injury. Broncos will bring him in next Tuesday for a top 30 visit and check him out medically.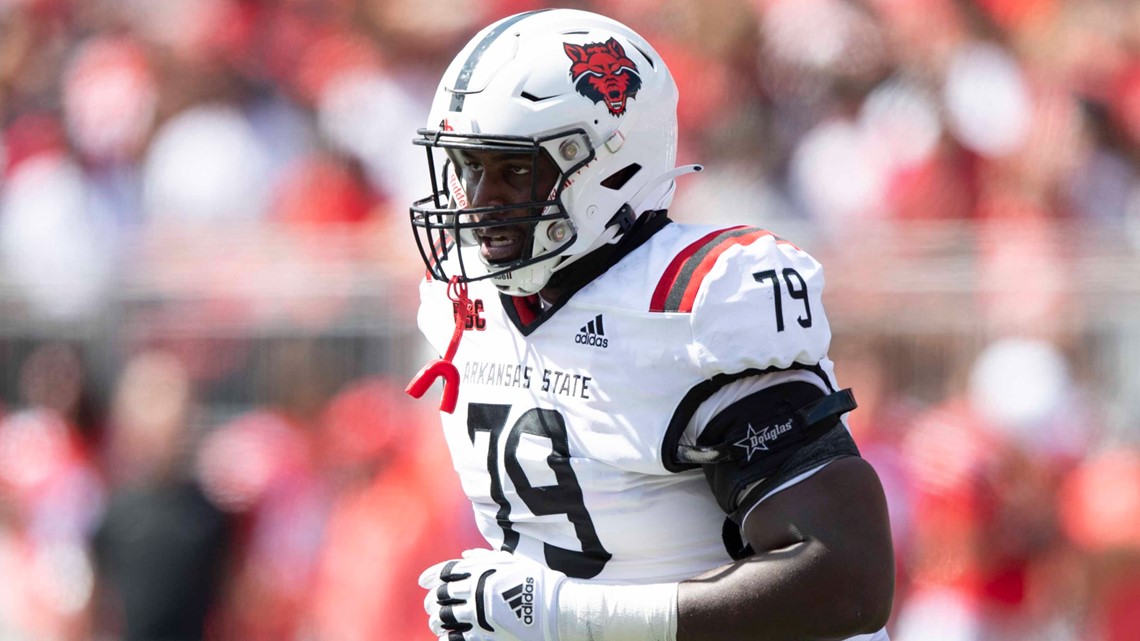 Jordan Rhodes
Guard, Arkansas State, 6-4, 325
Has the size and arm length (36 inches) Broncos coach Sean Payton likes to have in his guards. Rhodes was a part-time starter for three seasons at South Carolina, then was a backup at Ole Miss before he transferred with his college degree to Arkansas State where it all came together for him as a fifth-year senior.
His best game was in week two at Ohio State. Had shoulder surgery after the season which caused him to miss all the postseason scout conventions. Projects as a 5th-6th rounder and the Broncos have a pick in each of those rounds.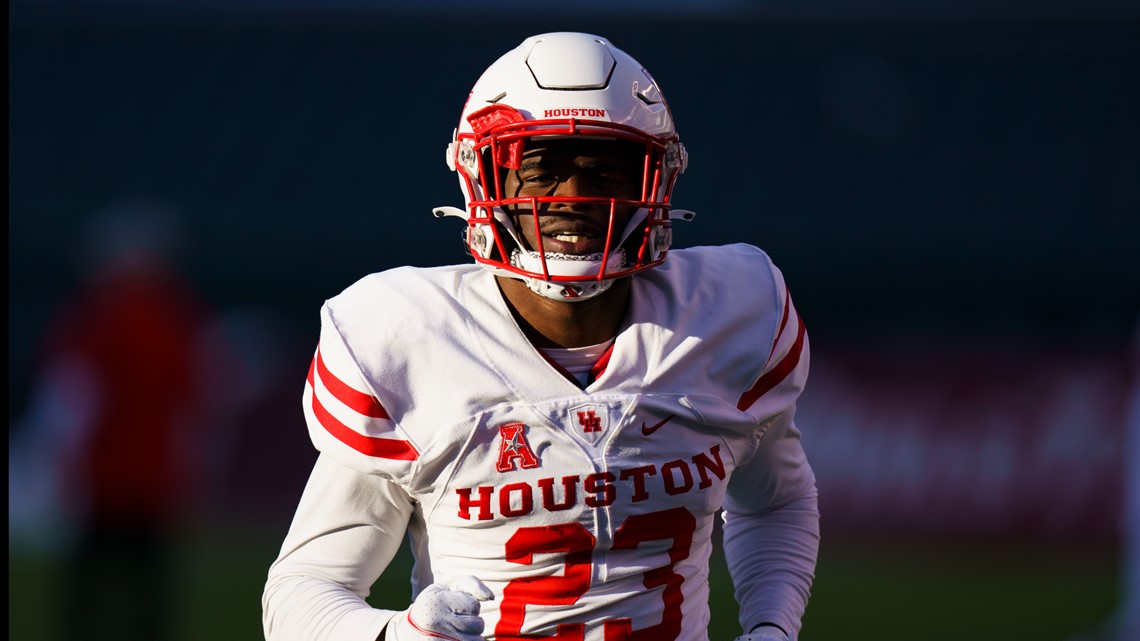 Art Green
CB/S, Houston, 6-1, 198
Played three years for the Cougars after transferring from Hutchinson (Kan.) Community College. Has great cornerback length yet ran a 4.34 40 at his Pro Day. Had two interceptions and three tackles for loss as a fifth-year senior. Some see him as a safety because of his size.
Visited the Broncos on Wednesday along with Musgrave and Rhodes.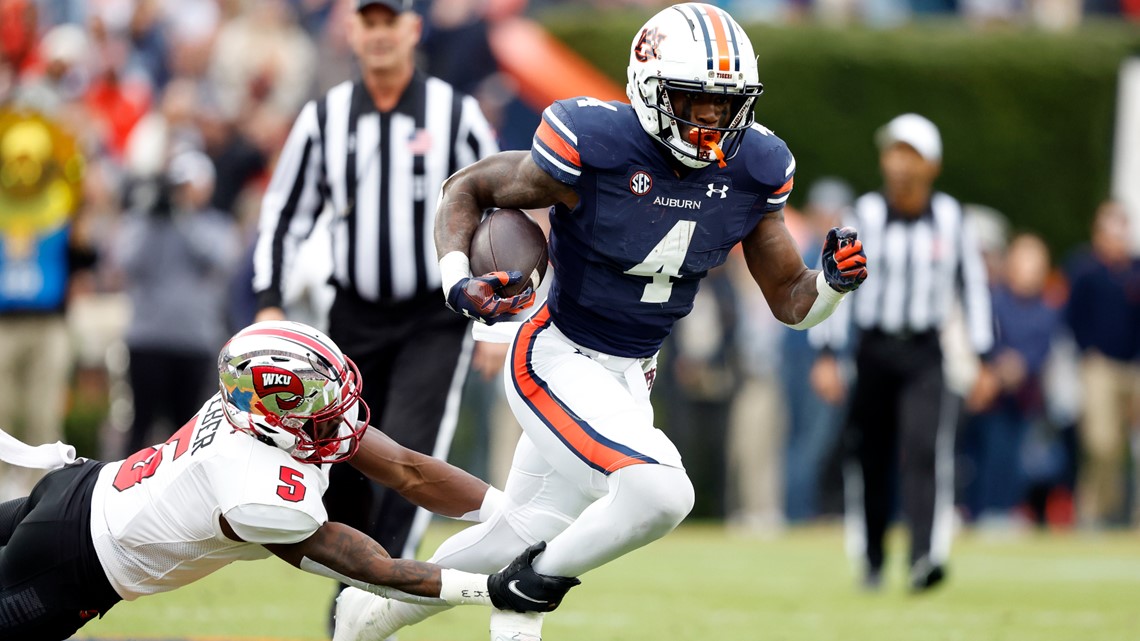 Tank Bigsby
RB, Auburn, 6-0, 210, 21
It's always to scout prospects from the SEC. A three-year starter who in his last two seasons for the Tigers combined for 2,069 yards, 20 touchdowns and 51 catches. A willing pass protector, Bigsby is a tough runner as his nickname would indicate but he also has some shake to elude tacklers. Ran a 4.56 40 at the NFL Combine but improved to 4.45 at Auburn's Pro Day. Better in pads and on film than in gym shorts apparently.
9NEWS+
9NEWS+ has multiple live daily shows including 9NEWS Mornings, Next with Kyle Clark and 9NEWS+ Daily, an original streaming program. 9NEWS+ is where you can watch live breaking news, weather updates, and press conferences. You can also replay recent newscasts and find videos on demand of our top stories, local politics, investigations and Colorado specific features.