SILVERTHORNE, Colo. — When Robert and Lynne Baer decided to build a boutique hotel, they wanted to try something different. So, they built it using reused shipping containers.
"[We] repurposed one-trip shipping containers from around the world," Robert Baer said. "It repurposed industrial waste or things that might not have been used again."
Their hotel is located in Silverthorne about an hour in a half west of Denver and is called the Pad.
It will have 30 rooms and around 101 beds with private higher-end suites but also dorm-style bunks which will be inside the shipping containers.
"We have a total of 16 containers," Lynne Baer said, "and they will be used for our dorms."
The hotel will have rooftop and patio bars, common spaces, a hot tub, lobby, event space and is supposed to be finished by the end of winter 2021, when it will look like any other small boutique hotel.
"From the outside you may not be able to notice the shipping containers or know they are there unless you know where to look," Robert Baer said.
The photo below shows an artistic's rendering of what the hotel could look like when construction is finished: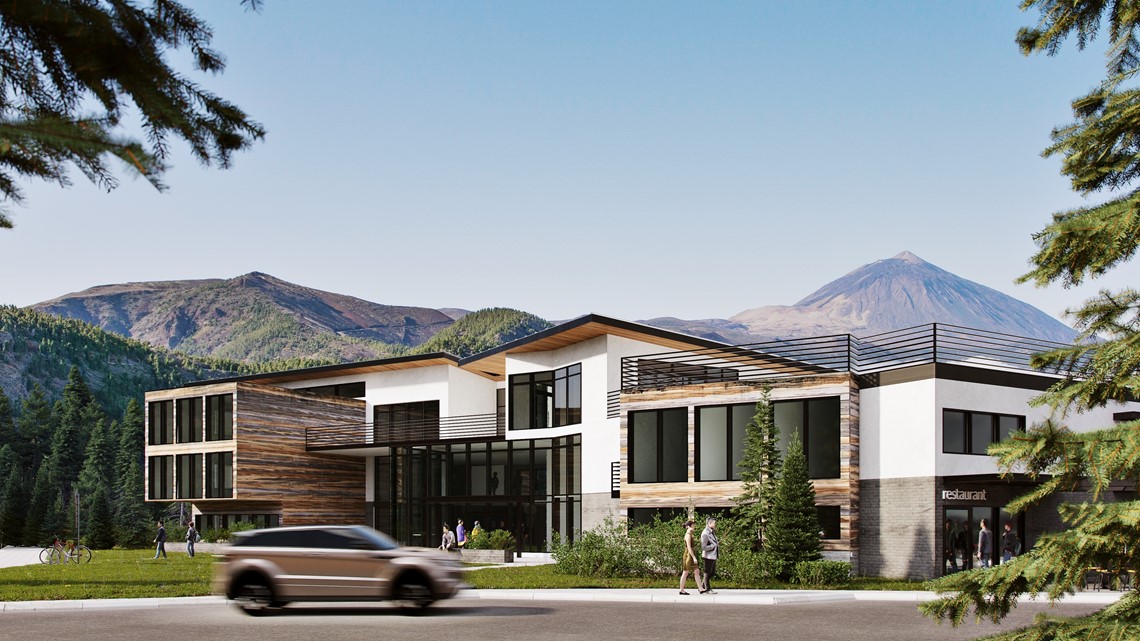 MORE MATT RENOUX HEADLINES: