DENVER — Changing from a button-down, collared shirt into a plain white one with a bright construction vest, Jim Gochis prepared for a project he already did less than a year ago.
Gochis is the owner of Arvada-based Alpine Demolition. His latest job is to clear out what remains of a building at the intersection of East 18th Avenue and North Emerson Street in downtown Denver.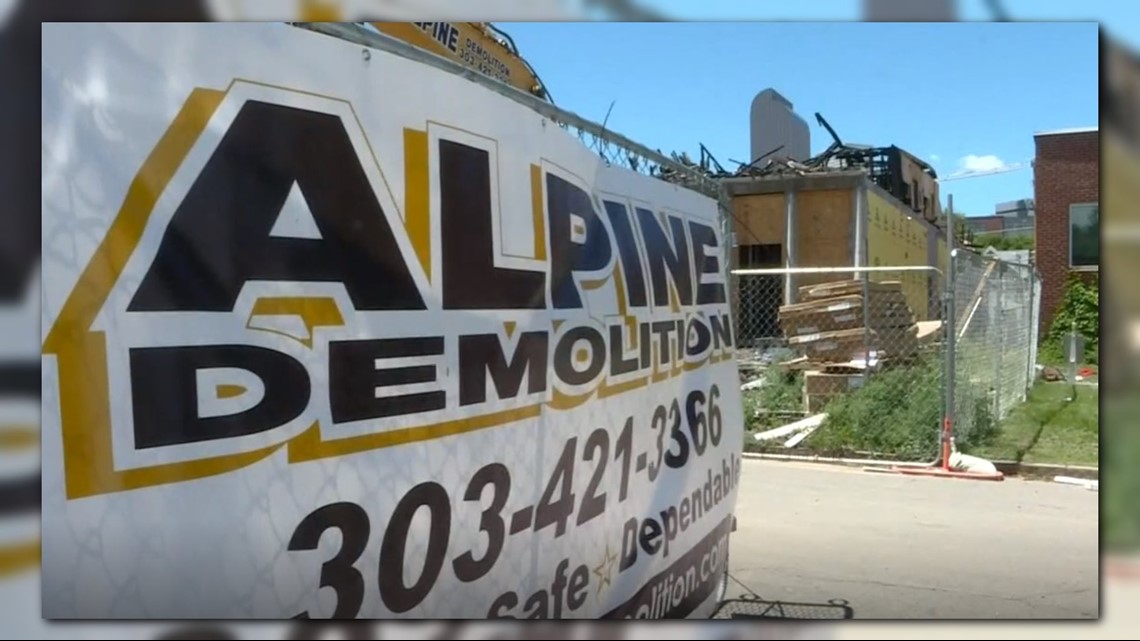 "The project today was to remove the stair towers and the elevator towers," he said.
Gochis's crew is working on the demolition of a construction site that caught fire in early March. Two people died and several were injured during the fire.
Dozens of nearby buildings were also damaged, more than 40 cars were torched and the heat was so strong it could be felt 400 feet away, Denver Fire Department spokesperson Greg Pixley said. The National Weather Service was able to detect the smoke from its radar.
The crew's last demolition assignment was also at the site. That was the first step for a new apartment complex project, which was halted in March when the construction site caught fire.
It took more than 100 firefighters to douse the flames at the time.
The flames did not, however, completely tear down the under-construction building.
That's why Gochis and his team are needed.
"What we really did not want to have happen is the entire towers all fall at one time and at one place," Gochis said.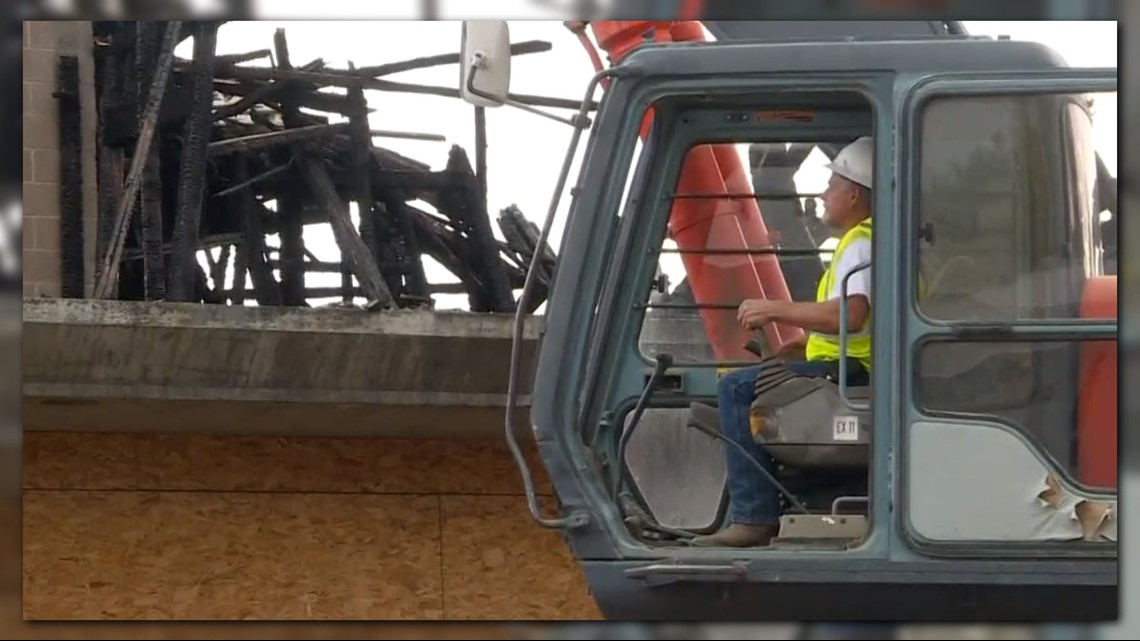 The cause of the fire still hasn't been released, and Gochis said the next step in the demolition process should help investigators.
"We have to remove the debris off the slab so it can be inspected and more investigation done on that," he said.
Gochis referred to this part as "delicate." He said it could take a week or two for his crew to clear it all.
To tear down the towers, Alpine Demolition used a high-reach heavy excavator. It weighs around 200,000 pounds and can reach up to 106 feet without any extensions, Gochis said. This assures crews aren't near the path of falling bricks as they work.
When asked for an update on the investigation into the fire, Denver Fire told 9NEWS they could be releasing one as soon as next week.