DENVER — One of the deans who was shot by a student inside East High School in March plans to speak out for the first time on Monday. Jerald Mason will be joining a group of parents concerned about safety at Denver Public Schools.
This push for change comes after acts of violence on and around campus.
In September, a 14-year-old East High School student named RJ Harding was shot in the face while he was leaving the Carla Madison Recreation Center near the school campus.
RJ, now 15, was an innocent bystander. He's had four surgeries since then, and wonders why this happened to him.
"It went through my cheek and went down and cut under my tongue and went down here," RJ said. "Another piece of the bullet hit my neck right here."
RJ had a bullet in his face for four days before his first surgery.
Family started a GoFundMe shortly after the shooting to support his mom, Brionna Harding.
RJ is finishing his freshman year at another DPS school. He only went back to class a month ago.
Brionna Harding is an East High graduate, but now, it's the school she wants to keep her son away from.
"It's honestly really surprising," she said. "I wouldn't imagine it to be this way."
She never thought they'd feel this way about a place that meant so much.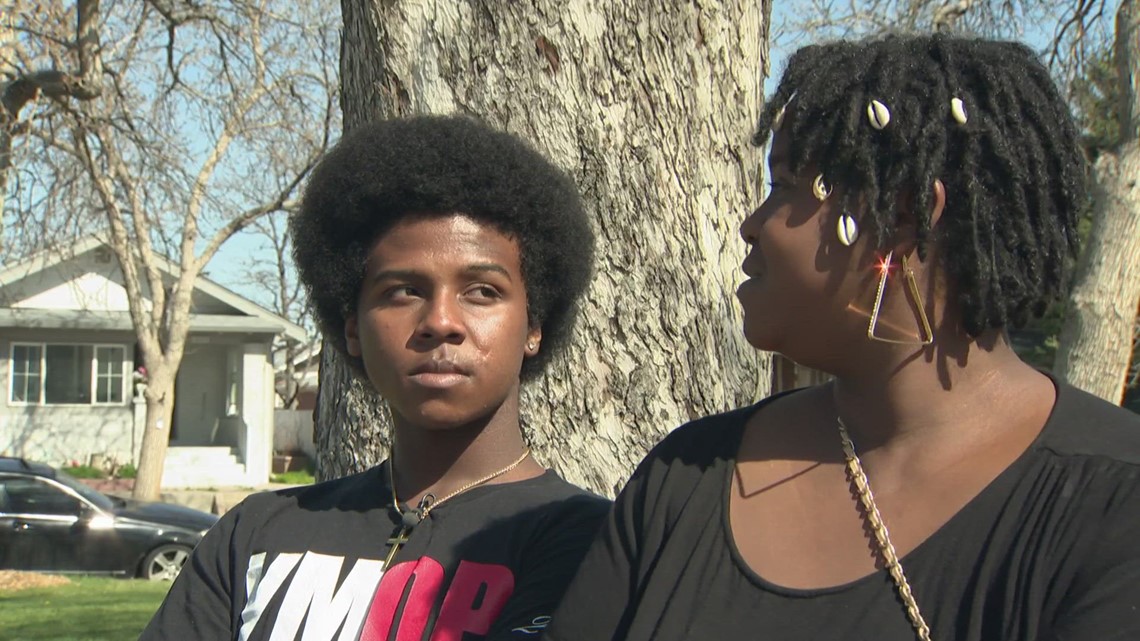 "I had him in high school, so I was like, 'you are going to the school I went to,'" she said.
"It was a safety issue," she said. "We were already blessed once. I am not too sure of how many more times we can be."
In February, someone shot Luis Garcia, 16, at an intersection near campus. He died a few weeks later.
In March, an East High student shot two deans inside the school when they patted him down for weapons.
Brionna Harding wants to see the district take more steps to keep students safe.
She never expected the decision she would have to make for her child.
"Even though I would have loved for him to graduate from there, I guess it wasn't meant for him to," she said.