9NEWS is following the personal stories of four seniors from the first day of school through graduation at Jefferson Jr/Sr High School – a struggling yet transforming school in Edgewater.
Episode 1: This is the introduction of our characters - seniors Jayline, Mason, Joseph and Ariadna. We also meet Principal Michael James, who has been in charge at Jefferson for six years. His background in education spans more than two decades. He's worked as an educator in Colorado for 22 years.
Episode 2: This installment focuses on the difficulties of trying to change a culture at a struggling school in a neighborhood that's in the midst of rapid gentrification.
RELATED: 91% of students at Jefferson High qualify for free or reduced lunch
RELATED: This is why The Jefferson Project is important
RELATED: He's got 678 students, but this high school principal wants to know everyone's name
RELATED: She's essentially on her own, but Jayline Lucero is not alone
RELATED: 'We're kinda of the underdogs:' Mason Ham wants everyone to see Jefferson as more than the 'ghetto school'
RELATED: Ariadna Santos-Arriaga is 16, a senior and class valedictorian
RELATED: Joseph Martinez wants to be the first in his family to go to college
A Jefferson Project Christmas Special:
Inside the halls of Jefferson High School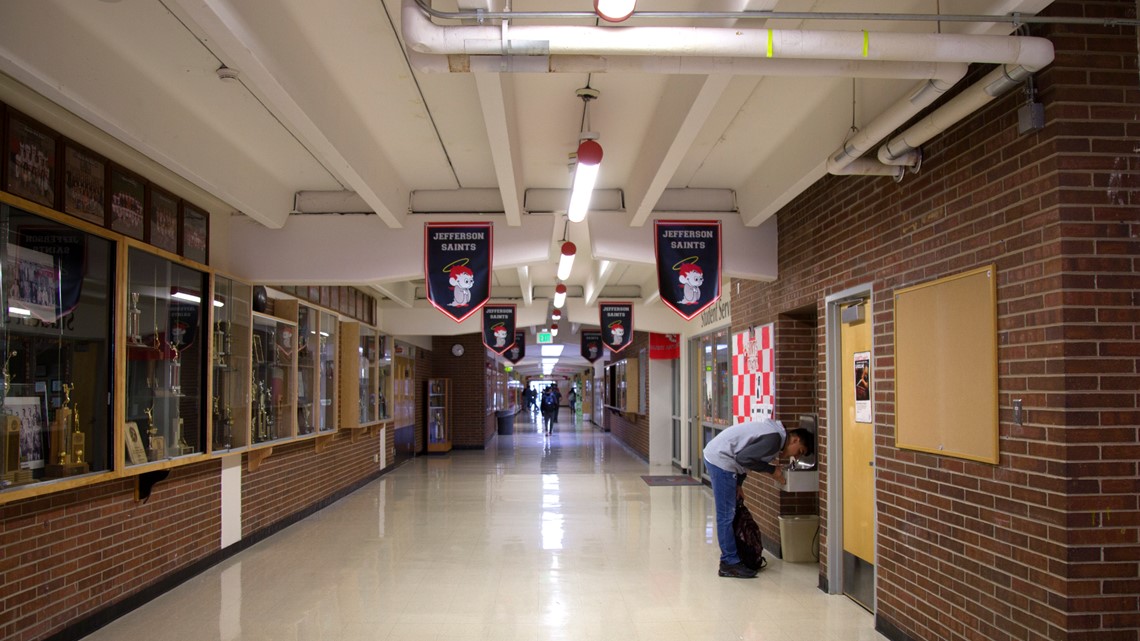 The subjects of The Jefferson Project